Brendon Larsen, PTA
Badges
Following Tags
Active Topics
Active Locations Daisy P.
May 13, 2016 2355 views
I am interested in pursuing occupational therapy and the university I was accepted to has one of the best occupational programs in the country. So I would like to know how long it will take to get the degree....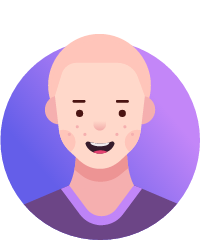 Fanny L.
May 15, 2016 501 views
I'm entering college next year and plan on becoming one, but not much people talk about this career at all; What about the level of competition? What are some thing you struggle with on a daily basis? Etc. #health #physical-therapist #therapy... Alma H.
May 18, 2016 2865 views Meghan D.
May 18, 2016 489 views
I have always wanted to help people. My mom is an RN so I am aware of some nursing background. I am really interested in being a PT but I am curious to know if the career has a bright outlook? #college #professor... Deja A.
May 19, 2016 626 views
I'm very confused on how college works. If I'm aspiring to be a Physical Therapist, my Freshman year, can I take classes dealing with my aspired major or do I have to take certain classes like, History, English, Mathematics? #physical-therapist #athletic-training... Jessica C.
May 20, 2016 380 views D'Essence C.
May 22, 2016 799 views
some colleges offer sports medicine as a major, but a few classify it as human science, so i just wanted to know what most schools call it so i have an idea what im looking for at schools. #athletic-training... Micah Brooke W.
May 24, 2016 2227 views
I want the best possible chance to be accepted into Physical Therapy School after I receive a BS degree. Kinesiology is the recommended program, but it is the largest program at the school I plan to attend. Would I have a better chance of being accepted into the professional Physical Therapy...
#college-major #physical-therapist #physical-therapy #college Joey E.
May 26, 2016 496 views
I am asking because I am thinking about this as my career! #professor... Thaddeus W.
Aug 17, 2016 650 views
I want to be a Navy SEAL after graduating from Virginia Military Institute, I became interested in Physical therapy/training after having to go through therapy after two ACL reconstruction therapies. #physical-therapist #physical-trainer... Marques D.
Aug 18, 2016 596 views AnnaLyssia A.
Oct 22, 2016 562 views Maria K.
Oct 23, 2016 597 views
I've researched this topic quite a bit, but most of what I've found has been confusing. I'm the kind of person who likes a checklist, but the information I've gathered for this is all catty-wompus! (Excuse my old sayings...) #career-choice #physical-therapist...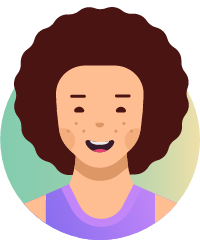 Brianna W.
Oct 23, 2016 527 views
i play softball in high school and i volunteered at a hospital in a PT program which is what really pushed me, but my softball team also had a PT at every game and she really inspired me too. but did her degree go farther ? did she have to specifically have a sports medicine degree ?... Emily F.
Oct 26, 2016 507 views