Kenneth Smith
Badges
Following Tags
Active Topics
Active Locations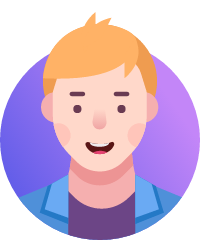 MarlaCodman1 .
Sep 10, 2012 1298 views
i'm a sophemore and i'm really good at math. I love math, but i need help finding a career that i like and that involves math.... Tabitha M.
May 25, 2014 7601 views
I need to find a good career and I don't really like being around people all that much. I feel like if I brushed up on my math, I could do a good job in this field. #accounting... Earl S.
Jan 04, 2015 2278 views
I have did the hour of code on code.org and became more interested in programming. After that I have been learning the basics of programming and want it to be my career. I am a sophomore now. I need help on what will be the best schools for programming and the journey to get there. Thank you....
10 votes
10 answers
Active Apr 04, 2018


Pensacola, Florida Bob M.
Jan 18, 2015 1245 views Sofia T.
Jun 08, 2015 861 views
I'm curious as to how a person gets chosen for a role in a play/musical. I know the audition process,(go in, sing/perform/recite, answer some questions, then leave.) but how do casting directors choose which person they want as the character? Does every auditionee have to go through call backs?... Peyton F.
Oct 27, 2015 1329 views
My name is Peyton and I always wanted to be an actor or Movie director. Thank you for help!... Matthew R.
Apr 11, 2016 1740 views
I am in 8th grade and am asking this question for a project and am very interested. #computer... K J.
May 30, 2016 753 views
I love doing everything, writing, singing, golfing, drawing, acting, designing (mostly characters), playing video games. But I want to do *everything*. Voice acting, pro golfing, novelist, concept artist. I'm having trouble narrowing down my loves and making them into careers and getting the... Dublin C.
Aug 18, 2016 878 views stephany D.
Oct 12, 2016 608 views
i feel like technology is changing so rapidly and i wont be able to keep up. #computer-science... Iona S.
Mar 22, 2017 3410 views
Hey! So I am completely torn apart... I'm about to finish school and have already applied to one of the best law schools, but now I have doubts... I don't know if i am making a mistake by pursuing such a time consuming career that I find amazing and inspiring, but has been on my mind for just... Zachary C.
Mar 22, 2017 548 views
Hello there I am in 10th grade at a technology school. I'm dying to be able to create a video game. So please advise what software tool I can use. #programming #video-game-design... Jake D.
Aug 30, 2017 500 views
I know this will vary from company to company but, in general, how many languages should a good Software Engineer be comfortable with? #computerscience... Nickolas L.
Sep 21, 2017 467 views
I am asking because I told my uncle who is constantly telling me to be smart about what I choose to do and I am not genius when it comes to my education I am smart in some areas but in stuff like Science and Math I show my weakness. And I am asking to see how other people in my similar...
#cyber-security #computer-security #computer-programming #highschool Laura H.
Jan 19, 2018 277 views
I would love to move from the East Coast to California to pursue acting, but I'm not sure if I'm willing to risk moving so far away for such a competitive field. Is it worth it to pursue my dreams or should I stick with going into science? #acting...