Nariman Ahmed
Badges
Following Tags
Active Topics Sega385 .
Mar 01, 2013 1662 views
I am a senior in high school and an aspiring writer. I have loved writing for a few years now and can see myself doing that for my job and possibly becoming a published author in the future. Even though I have some experience and internships relating to the writing and journalism field, I was... Arianna H.
Mar 17, 2014 4010 views
How long did it take for you to figure out what career you were interested in? I'm a Junior and I still don't know what I want to do after college. #career...
37 votes
27 answers
Active Jun 10


San Jose, California Sean G.
Mar 20, 2014 2140 views
I took a journalism class in 9th grade and I fell in love with it. But my teacher said that a journalist must only state the facts. I love to voice my opinion though, so I don't know what to do. #journalism... Torriece W.
Mar 26, 2014 929 views
I'm 17 years old and I was wondering what are my requirements to become a physician assistant. Do I need my masters degree or can I become a well paid physician assistant with a bachelors degree? #healthcare... Jazmine V.
Mar 26, 2014 13071 views Alaysia B.
Mar 26, 2014 2729 views
I would LOVE to know how a typical journalist spends their day. Is it in an office? Or are you out and about researching for new stories to generate to the public? #journalism #careers #life... Sean G.
Mar 26, 2014 985 views
I am an aspiring journalist who lives in San Jose, CA. I am looking for a job in journalism, but I am only 15. IS there any journalism jobs that would be appropriate to apply for? #journalism... Alaysia B.
Mar 28, 2014 1234 views
I've always wondered what areas of Journalism are more exciting than the others. I mean, Journalism should be fun either way, but I've always wanted to know which ones brought about the most excitement. Which parts of Journalism spark that rush of love for the career? #career #journalism...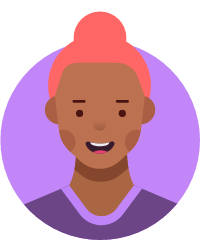 Lori G.
Mar 31, 2014 3532 views
17 votes
17 answers
Active Jul 07


Clinton, Maryland Shi B.
Apr 07, 2014 918 views
The reason i'm asking this question because i want to be a pharmacist when i grow up. I want to know if this major going to be hard to get in this major. #college-major #pharmacists #steps... Mariana C.
Apr 08, 2014 875 views
I'm a high school Junior and I enjoy writing and photography and feel like journalism is a good way to incorporate both. #journalism... Mariana C.
Apr 09, 2014 1460 views
I'm a high school junior interested in photography and writing. #journalism... Mariana C.
Apr 09, 2014 1033 views Sage K.
Apr 29, 2014 3034 views
I'm a sophomore in high school, and I'm starting to think about college and what it is going to be like. I've heard that in college, it is hard to get by financially, and I was wondering what the reality of it is. How hard is it? What kind of things can you do to improve your financial...
23 votes
14 answers
Active May 06, 2016


San Jose, California Andrea H.
Apr 29, 2014 1515 views
Could this give you an advantage when it comes to looking for jobs after graduating or even just internships during college? I will be attending an Ivy League next fall. #career #education #career-path...