Ransi Somaratne MD
Badges
Following Tags
Active Topics Montez M.
Feb 08, 2017 476 views Desiree R.
Feb 09, 2017 527 views Katie K.
Sep 01, 2017 596 views
I am passionate about going into the medical field, specifically in the pediatric realm. Every since I was young though, I have had a tough time with blood and needles and don't see a way to get past this to pursue the profession I wish. Is the case for some others when they begin this study,... Moises G.
Nov 16, 2017 471 views Nikki M.
Jan 22, 2018 223 views
I want to become an Infectious Disease Specialist in the near future but I want to know what education I should seek in order to achieve this goal. If possible, it would be nice to know specific courses and internships required.... Kunbi A.
Feb 01, 2018 408 views Maria H.
Apr 21, 2018 354 views Grace V.
Apr 30, 2018 341 views
How do I choose classes if I am not sure what branch of medicine I want to enter? I haven't even decided on human or veterinary medicine and I am a junior, so I have a very short time to decide on which schools are best for which branches of medicine. #medicine #veterinary-medicine...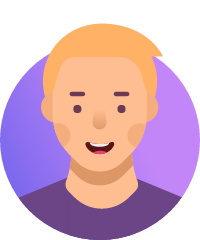 Katarzyna C.
Aug 17, 2018 231 views Neha V.
Aug 18, 2018 183 views Denise C.
Sep 22, 2018 216 views Monica G.
Sep 27, 2018 325 views Marie Angelica P.
Oct 09, 2018 270 views candy M.
Jan 08, 2019 188 views
What are some advice that you guys could give me in order to become a surgeon? To be more specific, what classes should I take in college? #surgery #surgeon #medicine #healthcare... candy M.
Jan 08, 2019 222 views
What classes should I take in college or in high school to become a surgeon? If I wanted to become a surgeon what steps can I do? #medicine #surgery...