Darcy Calvillo, Ed.D, MBA
Badges
Following Tags
Tags on answered questions
Active Locations Jas
Apr 25, 2020 372 views
I understand dentistry definitely pays more but would pharmacy also pay decent enough to live a comfortable life and also be able to spend on holidays and family as an example or is just a lot of education for rough pay? Because here in the uk it takes the same amount of time to do both degrees...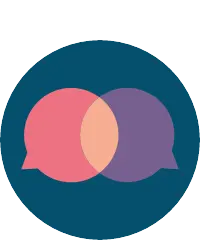 Hello, My name is Nabila. I am in USA now to attend a student exchange program. I really love both environment and education fields. My big goal is to work in the United Nations someday. #education #college #environment #engineering #environmental-engineering I am looking for more information. #business Susan
Jan 27, 2020 581 views
I am a certified K-12 art teacher with a background in ESL. I can teach in VA and FL. However, transferring my degree to NY seems difficult with the edTPA. I am not currently in charge of a class in my field but only a substitute TA. I will soon be a substitute teacher. #education #teacher #teaching I'm a student at Brennan hs and I'm interested in nursing specifically in pediatrics #nursing #nursing-education #healthcare Aun
Mar 01, 2020 565 views
I don't want to be jumping all over the place, but this is just to keep in the side of my mind as I refine my web development skills and learn the general tools that a full-stack engineer utilizes. At 15, how do you recommend I begin to take interest in machine learning? I've always found it... Gwynn
Feb 24, 2020 396 views
I'm like a guy that is into layout plans and want to understand more about it. #computer #painting #art I'm a self-taught Web Designer, SEO and Search Engine Marketer out of Toronto. I'm also the founder of Ads of Toronto, a curated website library dedicated to advertisements published in Toronto and afreewebite.org, a free website building platform. I'm passionate about media Planning, buying...
Mississauga, Ontario, Canada im 24 years old looking for an internship with the FBI #internship #business Chika
Jan 14, 2018 588 views
I'm very indecisive and not too sure about what to look for? I need a little guidance. #medical-school #medical-education #healthcare #hospital-and-healthcare #doctor #med-school Trent
Feb 28, 2020 341 views
I am interested in this major and wondering if it is beneficial #business .
East Providence, Rhode Island Aun
Feb 23, 2020 510 views
I'm in 10th grade and trying to work my way towards computer science at waterloo or UOFT. My projected average is 91, mainly because I didn't try that hard first semester, but I understand the sacrifice I must make now. Any advice on volunteer activities or extracurriculars I should pursue to... Micah
Jan 28, 2020 395 views
I am student currently enrolled in the Hawaii Job Corps program and was wondering if there are any recommended education outlets or schools regarding 3D printing and CNC programming . I would like to study this after my graduation from my program.
#engineering #education #athletics #programming #gaming I love baseball
hi #marketing #business #college-major #management #technology