David Wuerth
Badges
Following Tags
Active Topics
Active Locations Colby B.
Dec 10, 2015 1246 views
My name is Colby, I'm from Northfield, MA and I am looking to pursue a career in photography. I wish to choose a field in photography that would earn me the largest salary and I am wondering which one that would be. #photography...

Ben L.
Mar 24, 2016 1441 views
I am a photographer in the Bay Area. I have done many photography sessions with friends and they have recommended me to people they know. How do I get my name out there more? What can I do to get more exposure? #business #photography...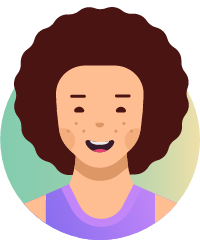 meghan S.
Apr 26, 2016 837 views Isaiah V.
Apr 28, 2016 2402 views
I'm thinking about a career in photojournalism. I want to be a photojournalist. I'm just wondering, what should I major in in order to become a photojournalist? What is it like to be a photojournalist? #journalism #photography... Millie O.
May 09, 2016 1204 views Emily S.
May 12, 2016 684 views
I love photography and would love to get a job doing it, even if it was only part-time and in addition to a better paying job.... Victoria W.
May 12, 2016 606 views
I want to be a photographer... famina F.
May 13, 2016 585 views Marcos M.
May 19, 2016 561 views Emmalee H.
May 20, 2016 736 views
I am interested in photography, but want to know if it's something that would likely give me a good career after college. What are the chances of finding a good photography job? #careers... Emmalee H.
May 20, 2016 677 views Mohammed R.
May 23, 2016 527 views Carlos V.
Jun 01, 2016 856 views
If so, what is a reasonable income/salary?I mostly enjoy taking photos of plants and objects in nature. #photography #nature... Muneeb R.
Jun 15, 2016 836 views Pooja V.
Jun 24, 2016 776 views