Career Questions tagged Socialwork I majored my undergraduate in Psychology and this year I will be graduating with a Masters Degree in Community and Trauma Counseling. I don't have a lot of experience in the field, only did one practicum that was required part of my degree. During my 2nd year, I will be starting a 600+ hour... Lillyen Rose C.
Apr 12 99 views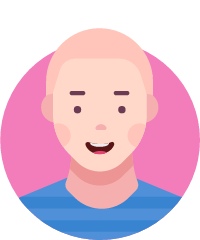 Claudia G.
Mar 21, 2019 136 views Mary S.
Oct 30, 2018 222 views Mary S.
Oct 30, 2018 186 views Brianna J.
Aug 23, 2018 262 views
I am trying to decide whether I should just receive my bachelor's degree in social work or go on to receive my master's degree. #socialwork #social-work... S M.
Jun 14, 2018 276 views
I am really interested in pursuing a MSW. I am finishing up a graduate certificate in Sociology, but I don't have a lot of recent, relevant work experience. I understand that most MSW programs require work (or at least volunteer) experience. What are some good strategies for networking and... Renee R.
Apr 26, 2018 282 views
I am beginning a Master's in Social Work program this fall as an adult learner. I currently work full-time in a social service agency. Sometimes I wonder if going back to school will be beneficial over the experience I will gain in my current field of work. #gradschool #socialwork... MARIO D.
Jan 19, 2018 231 views
I am asking this question because I am graduating soon with a Bachelor's Degree in Human Services, and I would like to be the ideal candidate for the positions in my career field of interest. #humanservices #socialwork... Nads P.
Jan 17, 2018 273 views
I'm a sociology majoring who's concentrating is focusing on social work because I want to be a social worker. I want to help children and families find the right job and make sure they have a safe place to stay. How is my passion going to guarantee them a home? I want to fight for them, be...
#bravery #children #empowerment #courage #sociology #passion #socialwork Sue B.
Jan 16, 2018 376 views
In two years I will be looking for work with a master's degree. I am wondering how to get the best position possible. In social work there are many opportunities. #socialwork #masters-degree #lcsw... Hannah B.
Jan 16, 2018 319 views
I'm passionate about helping kids overcome obstacles and I've had a bit of experience taking care of and being the head organizer of activities for a family whose kids who are pretty messed up because of their parents and who have had a brush with the system. Everyone I've talked to who is a... Esmeralda M.
Sep 01, 2017 445 views