Bill Brown
Badges
Tags on answered questions
Active Locations laurel
Sep 01, 2017 1193 views
I know people always say to do a job that you love, but wouldn't it be wise to take the job that makes more money so that you can do what you love on the side? When considering what to choose for my major, I keep struggling with what I want to do, and what would help me more financially.... I am thinking about this major and want to get a head start #architecture
Lake Havasu City, Arizona I'm a sophomore looking at possible career choices, but I want to know all the possible hardships I could face and what might happen if I were to join architecture.
#architecture #architect #interviews #career I live in Washington and I know my options here in my area, but I'm really interested in branching out and going out of state for college but I'm not sure on where to go. #architecture #college Emily
Mar 16, 2020 657 views
I am currently an architecture student with a planned graduation in 2022, what does the #COVID19 recession mean for the job market in regards to architecture? I was intending to practice for a few years before going to grad school, but does this mean I should start considering/planning to go to... Leah
Apr 03, 2020 311 views
#architect #architecture #career I'm looking into architecture schools I want to apply to, but I'm stuck on what "program" I should take. Which one is a better choice, in terms of tuition, experience, and benefits later on in my career?
thanks :))
#arch #architecture #architect #university I'm 14 years old, live in Massachusetts, I like to experiment with things and build, I like graphic design and art, I play 3 sports, my father is a contractor/ carpenter, and I like a little challenge. #architecture I'm stuck on deciding which major I should choose next year for uni, what are the main differences between the two majors? which open to more opportunities? and which is overall the better major?
thank you in advance.
#architecture #architect #college-major #major Things you can consider for this specific question... What is the highest degree needed to become an architect? Are there multiple paths to becoming an architect? Is there any other experience/certification required? I'm a CareerVillage staff member and I'm posting this because we know that... Kassy
Feb 14, 2020 436 views
#construction-management #construction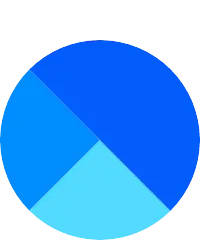 Keyla
Feb 14, 2020 404 views
#construction #career #job Do you feel that you need to really study the community you are working with in order to benefit them most? Do you find that reaching out to community members helps to understand the needs of the whole community most adequately, or do you research programs similar to ones you may be considering... Will
Nov 28, 2018 387 views
I am a job corps student and i am really interested in being a cement worker now i would like to know what is the material made in using cement?
#JobCorps