Ryan Whitfield
Badges
Following Tags
Active Topics
Active Locations I'm graduating this month from a community college with my Associates in Business. I am thinking about transferring to a university to get my bachelors in marketing, but I honestly don't know what I want to do with my degree/career. I'm struggling to make a decision on whether or not I should...
Morrisville, Pennsylvania I'm learning how to code in C and C++ in high school, we are doing arrays, funcionts and so on. But we haven't done any object programming. Is ti a valuable skill that i can include in my Resume ? high-school coding... I took a few GD classes in college and have done a few jobs for friends but, I have a long ways to go. I want to become a graphic designer and get out of my sales position. It is hard because I also have to pay rent and do not want to go back to college. Any advice? graphic-design... I'm about to go off to college and it's very scary to think I'll be in an unfamiliar place all by myself. college-student... I have a habit of procrastinating, so currently, I'm working on how I can properly organize my time management. So I just want to know if there's any advice to improve on procrastination and my work ethic.... I created a Business Club at my school, and I wanted to ask a few questions....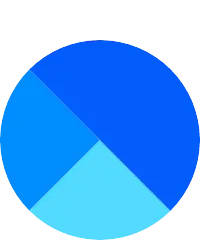 I'm 25 years old about to start my first year of college, owner of an e-commerce business, and I'm experiencing. How should I handle the stress of business, school, and pregnancy?? Also, how should I multitask and be successful at the same time?? stress College-student expecting-mom... i want to make more effective resume for fresher jobs...
Nagpur, Maharashtra, India I'm turning 18 in December and I want to start to learn more about investing, etc... DD M.
Jul 19, 2021 227 views
Do MBAs from highly notable universities like Stanford , Harvard , etc . add to the salaries you get . Also , can they help in better promotions alongside your hardwork? business...
Bengaluru, Karnataka, India I'm a freshman in highschool looking for a part time job.... Hi there, I'm a junior in high-school currently looking at potential career paths I could embark on. I've been considering undertaking Digital Marketing as though I like the general field of Business, I also hope to instill creativity in what I do. Would you say that Digital Marketing is the...