Robert Ginnetti
Badges
Following Tags
Active Topics
Active Locations Brayden R.
Oct 22, 2015 1065 views Rylan B.
Oct 23, 2015 788 views
Hi im in 6th garde and want to know what degree you need to be a marine core officer #technology #tech...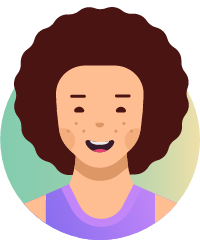 Ankur G.
Mar 07, 2016 810 views
I'd like to be a pilot, but I don't want to join the military. Would I be at a disadvantage? #aviation... Margot M.
Mar 07, 2016 2321 views
If you work with each other routinely, do you develop friendships and spend your free time together when you're in cities other than your home city? Do you work better because you're friends? This question was posted by a CareerVillage administrator on behalf of the students of CareerVillage.... Derrin K.
Mar 08, 2016 659 views Eric C.
Mar 08, 2016 4744 views
What are the statistics? Which education is better: commerical pilot school or military pilot training? This question was posted by a CareerVillage administrator on behalf of the students of CareerVillage. #aviation #airline-industry #pilot... Griffin P.
Mar 08, 2016 808 views
I'm not yet sure which career I would like to pursue yet, but know what type of training is required for each will help me make a better decision. #aviation... Randall C.
Mar 09, 2016 657 views
I would love to hear more about being a test pilot. What exactly do you do? What steps did you take to become one? Why did you decide to be a test pilot and not a commercial airline pilot? I'm asking because I really want to fly planes for a living but i'm scared to have so many lives in my... triston N.
Mar 10, 2016 587 views
I would like to be in the army but i would also like to study biology at the same time. #science #medicine... louis A.
Mar 28, 2016 605 views Peter S.
Apr 01, 2016 536 views
I Live in Ottawa, Ontario, Canada I would like to receive education in a college or university for policing however would also like to experience being in the army. Getting military paid education where I would then serve in the army after my education seems like the perfect way to get both of... Madevi B.
May 03, 2016 411 views Carmen M.
May 15, 2016 395 views Ulises M.
May 19, 2016 616 views
What steps do we to get in to the Pentagon ? #military... Ruth E.
May 26, 2016 1238 views
Many individuals are really bad test takers, but will work harder than anyone who got an outstanding score on the ACT. If you can prove to the College that you want to attend, as well as the ROTC Program, is it at all possible to be accepted into the ROTC Program even if your scores aren't to...