Phi Nguyen
Badges
Following Tags
Active Topics
Active Locations

CareerVillage .
Dec 29, 2011 3466 views
I am really interested in becoming a lawyer, but I have heard that it is not easy. I'm wondering how someone can become successful in law. #law #lawyer #career-paths...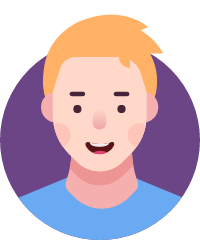 Dareneque .
Mar 13, 2012 77071 views
I have been thinking about working in the law field for a while now but I don't know how to really start. I like to read and am a pretty good writer too so I always thought that I could do great in the law field. Any help and tips on this would be much... Gashanti .
May 23, 2012 16086 views
After finishing four years of college,three years of law school, and taking the LSAT can you become a lawyer straight out of college when you've graduated or do you have to wait a couple of years after college to pursue your career as a lawyer...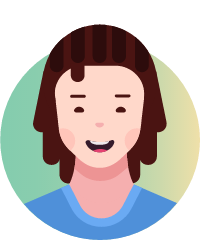 Keanu .
May 23, 2012 3118 views
Hello, My name is Keanu Moore and I am a junior at Democracy Prep Charter School in Harlem. I aspire to be a lawyer when I "grow up" and later pursue a career in politics. As college has become more of a reality for me as the months and years go by, I've been seriously looking at...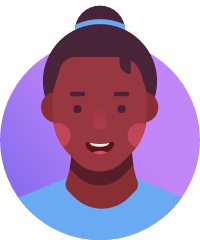 Shatasia B.
Sep 22, 2012 1863 views
I am a sophomore and my school does internships. People have told me that they lead to great careers sometimes. I want to know if this is true. Please help!...

Linda D.
Oct 25, 2012 1415 views
There is no specific pre-law school course. It is just the skills and qualities that a prospective law school student develops to be successful in his future career. Developing the following skills may help [prepare you for a career in law][1]. You should have the ability to: - Write... DevonT_af13 .
Apr 01, 2013 5171 views
Hello, I'm a senior in high school and I am considering majoring in pre-law studies this fall in college. I was wondering what was the wait time between when you graduated law school and began your occupation as a... Laura C.
May 01, 2013 1384 views
hi, I'm doing an English paper over becoming a lawyer. could you please tell e what the positive and negative aspects of being a lawyer are? please? thankyou! (:... Diego P.
Sep 28, 2013 1675 views
Hi my name is Diego and I'm a freshman. I want to know if it's hard to have a boss. Do you have to do whatever they say, and is it hard to do things you don't agree with? I don't really like doing everything my teachers always say all the time, but I do it anyway because I want good grades. And... Annemarie C.
Oct 04, 2013 8571 views
Hi, My name is Annemarie and I am in highschool. I heard that colleges have job offices that help students get jobs, but they do not guarantee jobs. Some of my older cousins said that they didn't think their college was very helpful for getting a job. Did you get your first job from your...
55 votes
42 answers
Active Jul 10, 2020


Menlo Park, California Indra K.
Oct 22, 2013 9155 views
I want to go to a four year college in Boston, and I think I am going to need to work during college. I will have some scholarships and maybe loans but I heard that they don't pay for books or food. For people who worked during college, was it hard? What did you do for your job and how did you...
22 votes
15 answers
Active Apr 03, 2018


Boston, Massachusetts Giselle S.
Nov 06, 2013 1451 views
i might want to have that as an option for a career... A'mina D.
Dec 18, 2013 1818 views
I'm a senior in high school and I know that it's time to get serious about my career choice, but not sure if I am thinking about this the right way. #law... Doribel R.
Jan 28, 2014 1043 views
I'm a senior in high school. I want to look for colleges in the area where I should start to live my life. Suggestions?... Doribel R.
Jan 28, 2014 1728 views
I just want to travel and wake up with a new beautiful view once or twice a week. #career...