Jessica Montgomery
Badges
Following Tags
Active Topics
Active Locations Madelyn A.
May 25, 2016 399 views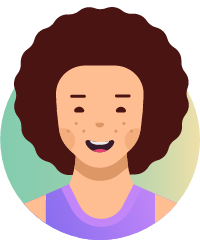 Quinton Q.
Jul 23, 2016 813 views
I'm looking for a job as a high schooler and I was wondering if changing certain things about my social media may help my chances of getting a job. I don't post anything questionable or swear, but are there steps to improve my social media to appear more "professional"? #career #school... Karen P.
Aug 28, 2016 486 views
As a high school student, I need to begin considering career options for the security of my future endeavors. I have always wanted to become a teacher, but I am not sure if I hold the right qualities that a teacher should have. I want my students to think that I am enjoyable, but I want them to... Jackie G.
Jan 12, 2017 551 views Diljot S.
Mar 07, 2017 456 views Mohammad A.
Mar 08, 2017 808 views Michelle P.
Mar 12, 2017 671 views
I'm a senior in high school and due to my poor availability times, I haven't been able to get a job since grade 10. I'm still as involved in extra curricular activities since then. I feel a little bit intimidated by the many part time workers in my school. I have yet to get a job and I feel... Michelle P.
Mar 12, 2017 484 views
I'm wondering about the levels of degrees in any context. Numbers and certificates run this world. So in any example, could you explain the different degree levels and how they compare to each other? #career #higher-education... Arianne B.
Mar 12, 2017 1304 views
So many careers have Master's and PhD programs. I don't know if i am ready for 5-10 years of university. #career-counseling... Ayomide O.
Mar 14, 2017 829 views preethi M.
Mar 16, 2017 698 views Mounia M.
Mar 17, 2017 1009 views
Does the type of resume you have work better for different industries? I have a functional resume that I use in the financial services industry and a chronological resume that I use for non-profits is my method fine? #jobs #financial-services #resume-writing #nonprofits... Paajcha Julie X.
Mar 23, 2017 715 views Timothy G.
Jun 30, 2017 802 views
Hello, I am curious about getting a part-time job working as a Barista but my only concern is that I have never worked in a coffee shop before. What kind of skills would I need to be considered for this position if I were to apply? And how could I learn them? Appreciate any feedback you could...
#career-details #communication-skills #barista #part-time #personal-development Nicole G.
Aug 31, 2017 742 views