Michelle Hoque
Badges
Following Tags
Active Topics
Active Locations DavidOppNet2017 .
Jan 24, 2012 23972 views
I want to pursue a career both as a medical internist and a classical pianist. I am a classical trained and an experienced performing pianist, who has huge interests in aiding those who face adversity with their health. #medicine #science #music #career-choice...
16 votes
13 answers
Active Apr 03, 2018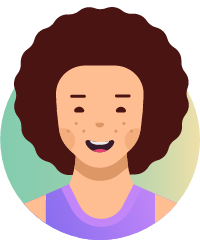 Joan C.
Feb 12, 2014 9998 views
Hi I'm Joan and I'm in 9th grade. I wanted to learn something about epidemiology. I heard about it in school and I wonder what it's really like to be an epidemiologist. We discussed in class how epidemiologists study the spread of disease. What is a typical day for an epidemiologist? Or if... Torriece W.
Mar 26, 2014 957 views
I'm 17 years old and I was wondering what are my requirements to become a physician assistant. Do I need my masters degree or can I become a well paid physician assistant with a bachelors degree? #healthcare... Jazmine V.
Mar 26, 2014 13656 views David G.
Mar 28, 2014 968 views Krystal G.
May 01, 2014 2607 views
I need to decide which major I will commit for next year. I'm having a hard time to decide which major. Should I get BSN first then decide my way from there? If I want to attend pharmacy school after BSN, then I only have to take some more classes, is that correct ? Thank...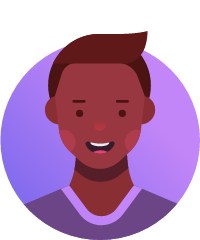 Jacqui D.
May 06, 2014 1537 views
I am a sophmore in high school and I'm planning on pursing a career in the medical field. I'm thinking on becoming some sort of doctor but I'm not sure what exactly I should be. Are there any tips on choosing a specific career or, if you're in the medical field, how you eventually chose the... Breana A.
Sep 09, 2014 892 views
Im looking into being a sports medicine physician and wondering what it is I really need to be if i want to go into the Hockey field, helping the athletes with their injuries. How long in school (2 year or four) and really what it is i need to become a sports medicine physician? #medicine... Sofie C.
Sep 09, 2014 1420 views
I am a senior in high school whose passion is kids and science. I have heard that getting a double major is something very beneficial to do while you're in college but I am not sure if Child Development and Biology are the right majors to combine during college and if they are going to help me...
#child-development #biology #pediatrics #pediatrician #double-major Sofie C.
Sep 09, 2014 13359 views
I am a senior in high school who is super excited about working with kids in the future and making sure they are always healthy. However, I am having trouble figuring out what I need to major in to be able to become one in the future. Many people tell me that I will get the Pre-Med classes to... Hector A.
Jan 21, 2015 3272 views
My name is Hector. I am a junior at Boston Collegiate Charter School. I was always intrigued by the medical field but I also want to pursue a career in Mixed Martial Arts. I am an undefeated fighter and currently the youngest, and top ranked teenager for Muay Thai in Boston if not...
#doctor #cardiac-surgeon #medicine #cardiology #mixed-martial-arts #surgeon Hector A.
Jan 21, 2015 8475 views Alberto F.
Feb 27, 2015 1010 views
I want to be a neurologist or a pathologist, both of which require time and I want to know what are the steps to become one and possibly what majors will better help me fulfill my requirements to get into medical school. #college #medicine #pre-med... Geonard W.
Mar 24, 2015 965 views
I know that stockbrokers main job is to invest. But, when an investment is unsuccessful how do a person get rid of that investment? Can another investment improve that previous investment? #finance #economics...