Rafael A. Diaz, MS

Badges
Following Tags
Active Topics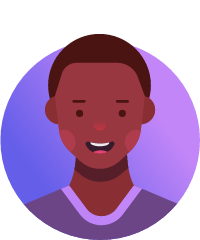 Maggie M.
May 12, 2016 685 views
I am a high school student who has recently finished a course in Teacher Cadet. I am so thankful to have the opportunity to go out into the field and see how the education system has changed with technological improvements, even in the short span I have been away from elementary school and... Jeffrey B.
Oct 26, 2016 480 views
I plan to develop/improve medical devices as part of my career, but I know that people can realize it isn't a good fit when they go to college. I am a strong student in math and science, and really like technology, so is there another field that would be another option? #engineering...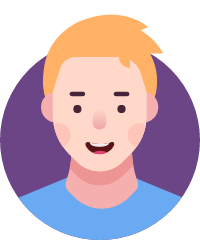 Nolan G.
Jan 10, 2018 212 views
I am a junior in High School and I am interested in Computer Programming.... Asad W.
Jan 14, 2018 294 views
I am looking to major in both Civil Engineering and Business, and I'm wondering if anyone has any experience or could offer advice... Jhonatan C.
Jan 16, 2018 210 views
I am Latino majoring and Computer Science and this interest me. #technology... Jhonatan C.
Jan 16, 2018 230 views
I am Latino majoring and Computer Science and this interest me. #technology... Jhonatan C.
Jan 16, 2018 335 views
I am graduating in approximately a year and I am having troubling deciding this. #graduate-school... Charles B.
Jan 16, 2018 312 views
I'm really into technology. Things like computer programming and networking. But from my my experience I've never really knew anyone who studied that. Usually I run into people who major in business. Thats why I'm so curious about job opportunities and is this a good field to go into. Im a... Aaron G.
Jan 17, 2018 361 views dat C.
Jan 17, 2018 341 views
As a computer science student, the road to have a successful career are so uncertain because the field changes as the world is constantly changing. In five years, will I see myself be working for desired firms like Microsoft, HP, or even Google? #technology... Terryn B.
Jan 17, 2018 306 views
I have developed several Android applications (one of which is released on the Google Play Store) but am having trouble acquiring new users. I am looking for ways to increase my user base without spending money on advertising, etc. #android #technology... Anna M.
Jan 18, 2018 280 views
I want to get a bachelor's degree in computer science and a master's degree in something in that field, but a little more specific. Does it really matter where I go for my bachelor's? #technology #computer-science #college... Naomi A.
Jan 19, 2018 433 views
I am wondering if technology will soon replace people in the job market. Will jobs become more scarce in particular job... Nimish G.
Jan 20, 2018 277 views
I'm concerned for the future in which it seems as if machines will take over the world. Which professions are likely to not become obsolete due to machines?... Isaiah S.
Jan 22, 2018 208 views
#technology I want to learn more about the insides and outsides of technology like phones, computer , consoles, and other...