Skip Smith
Following Tags
Tags on answered questions
Active Locations is it professional? are you guys fair with price? are you guys honest and have a good name? do you guys have any bad reports? are you guys a well known company? do you guys know what you are doing? what's the education level of the employees that are working for this company? Zach
Sep 27, 2017 751 views
I want to run my own coding/ movie company. I want to write, direct, and code for the rest of my life. Starting a company is scary considering all the competition and fear of banckrupcy. #technology #computer #movies #human-resources #business #business-management
Rock Hill, South Carolina When I was in highschool and middle school, most of my teachers really seemed like they didn't want to be there. That gave me motivation to be better if I became a teacher but I don't know if I'll be up to it if it'll end up the same way as them. #teaching #teacher #college #teacher #teaching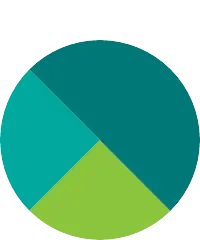 I am am a sophomore at box elder high school. I have always loved working with animals and i want to continue working with them. I want to know what is a good collage to go to. #veterinary #vet #collage #schools So I just finished my sophmore year of Highschool and I'm trying to figure out what I'm passionate about. Something that I've thought about is rescuing/healing animals. I don't know many jobs that's deal with that cause I'm pretty clueless when it comes to all that right now but I wanted to ask... Hello, I am college sophmore hoping to graduate college with a degree in Human Resource Management. #human-resources #management #leadership
Rock Hill, South Carolina Nate
Mar 18, 2021 426 views
I am a middle school student. I am taking a Career and Tech class to help me prepare for my future. #student #career #tech #manufacuturing I would like to work with a group of kids who I can actually impact. I want to know that my work is helping kids be pushed to their full potential in math and that their actually understanding. Im interested in teaching AP Statistics so hopefully at least 90% of my students pass their AP Exam.... #lawyer my name is nayeli i go to Washington union I want to know what a good college to go to become a lawyer I am a 15 year old looking for a job.
#work #job Amy
Sep 07, 2018 565 views
I want to be a park ranger and I also want a family. Im not sure if it will provide the support needed.
#GameWarden