Jody Gallant
Badges
Following Tags
Tags on answered questions
Active Locations Katie
May 21, 2015 922 views
im AIMING for julliard and know there are others but by any chance do you think that doing the Running Start program will help at all? #actors #educators I'm really interested in dance and its been a hobby for about 4 years now, but I want it to be a more serious thing in the future. #dance #performing-arts I'm asking this question because I'm interested in working as a dentist because i love working with people and to be able to know what made you interested? I'm interested because i like to look into peoples mouth and explore. I like to be able to enjoy and listen to other peoples life choices... There are a million careers that I would find interesting, but finding the one I want for the rest of my life seems as or even more difficult than the meaning of life itself. All jokes aside, throughout high school, I've really excelled in all my science courses, so I think that's a start.... I really want to be an orthodontics but i am not so willing if it takes such a long while in school in order to become one officially. Jamian
May 01, 2015 1117 views
I plan on going to culinary school after high school. I plan on starting my own restaurant. Should I start my business after I get out of culinary school or should I gain some experience in an actual restaurant first? I already have a business plan, target market, demographics and all of the... Julien
May 13, 2015 1862 views
A lot of questions I know but I am a sophomore (soon to be junior) Graphic Design student at MICA and I am having a crisis. Ever since I have been home I have not been able to find any internships or work in my field. Nobody wants to hire me for anything at all. I thought I had a strong... Cris
May 07, 2015 1994 views
I one day like to start up my own business
#business #management #entrepreneurship Julea
Feb 10, 2014 20363 views
I think there are some jobs in my area where I can work in customer service. What do I need to qualify for a customer service job? Do I need to have a certain college major, or can I go straight from high school. Do I need previous experience? Every job seems to require previous experience, so... Mayra
May 08, 2015 1431 views
since i am interested in working with FBI but not some much into the action. #business #law #management #administration #criminology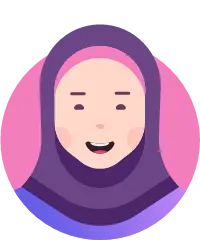 I'm not sure what I want to do as a career. But nursing seems like something that would interest me because you work closley with patients and doctors. #nurse I am scared of looking bad and giving a bad first impression with the stuff I will wear. #career #jobs #interviews #dress-for-success Paige
Apr 09, 2015 41885 views
Im asking because is it better to save money then get a loan for college. I really want to be a pediatrician and I want to know my chances. #health Alea
May 05, 2015 5098 views
I am not quite sure what to major in. i have so many interests and i feel like i need a major that can help me with several different types of job opportunities till i find my most ideal career. #business #doctor #nursing #art #communications #history