Career Questions tagged Cell Biology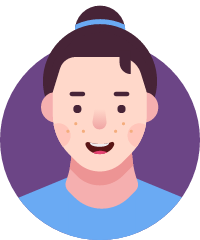 Megan S.
May 30, 2018 290 views Lily H.
Jan 20, 2018 353 views Fathima M.
Jan 17, 2018 263 views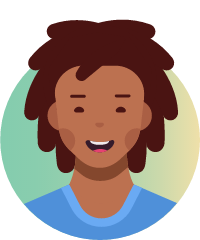 Nat W.
Oct 31, 2016 549 views Melanie W.
Oct 21, 2016 762 views Alejandra Q.
May 20, 2016 401 views Cynthia P.
May 19, 2016 415 views
I am an incoming college freshman that is debating what kind of career I want to strive for. I am looking for a career that can help people and that offers an enjoyable work environment with new and interesting things to do each day. Ideally, it would be related to the medical field. As of now,... Mackenzie H.
May 05, 2016 533 views
I am planning to either major in Biology or Marine Science when I go off to college. I was wondering if there were interesting internship to apply for that will give me more experience so I can narrow which field I want to specifically major in. I am hoping to find a science that i can fall in...
#professor #marine-biology #scientist #molecular-biology #biology #cell-biology Pamela A.
May 04, 2016 699 views Jammy D.
Mar 08, 2016 593 views Breantay S.
Oct 14, 2015 657 views
i want to become a biologist because i am very interested in studying am about life and how does it different organisms adapt to different enviorments #biology... Etije Mehdori W.
Mar 25, 2015 715 views
Year: Senior I'm thinking of going to school to become a Biomedical Engineer. I discovered that I had a passion for this field in 10th grade and was given the opportunity to explore this field during the summer after my Junior year where I was able to attend the Biomedical Research Academy at...
#biomedical #molecular-biology #biology #engineering #cell-biology Austin E.
Feb 26, 2015 673 views
Im interested in science. I can't see myself doing anything else honestly. All my life i was intrigued by science - biology to be specific. I like to see how organisms work and how lives can be affected by altering biology (ie GMO, vaccines, cell-reconstruction, etc...). MY STATS: Year: Junior...
#biomedical #molecular-biology #biology #biotech #cell-biology Austin E.
Feb 26, 2015 974 views
I'm thinking of going to school to be a Biomedical Engineer. What school would be right for me? What is the average wage? How long do I have to attend a post-secondary institution? If I only wanted to go to school to receive a Bachelor's Degree, what would be a good option for me if the above...
#biomedical #molecular-biology #biology #engineering #cell-biology Samantha D.
Apr 02, 2014 850 views
I am asking because I am doing a project for my science research class and need a start for my project. I already have my goals and just need help going on from there. #research #cell-biology...
4+ million learners use CareerVillage to get career advice.
About us