Alison Warren
Badges
Following Tags
Tags on answered questions
Active Locations It is around the time of the year again where I have to pick my courses for next year and I am stumped. I want to be a doctor, so I have been focusing on classes to take to help me in the future. I love both biology and chemistry (I got A's for Bio freshman year and an A so far for Chemistry).... I am a sophomore and want to know the best time to start to prepare for the Sats? Should I practice methods to increase my time management or learn tips to score better? #college #student My dream has always been to be an elementary school teacher, but I really like English as well. I am debating either an elementary school teacher or a middle school English teacher, and don't know which to choose. I really like working with kids, presenting/public speaking, etcetera. #teacher...
Mechanicsburg, Pennsylvania I would like to better my vocabulary and how I write my sentences. #help I am studying an undergraduate degree in Education, specializing in Middle School English, Language Arts & Reading with an ESL teacher certification. I will finish my degree on the Fall semester and would love to get a teaching job immediately after graduation. However, I know that there... I want to be successful, and taking good care of me and my family. I want to be able to provide for my whole family and them not ever having to worry about anything ever again. I really see myself doing good in life, but not perfect cause that would be impossible. #Family-Matters I'm more of a sporty kind of person, I enjoy playing basketball and I can see myself going far because of it. I know there's people in college that enjoy reading/writing but personally I do not. I just want to see if there's more to do other than reading/writing. #skills #motivation Im a 10th grade student at Hillcrest Highschool and I want to see how can I take a big step forward to be successful. #student #artist I am a 11th grader and I am considering to be an A.S.L interpreter. What do I need to have this as a career? #deafpride My dream is to achieve a masters or phd in the field of paleontology #phd #dinosaurs I'm a Highschool student who is wanting to own my own shop when I get older or become a chef because I love to cook but I also want to know what kind of other jobs that are also involved in cooking so I can have options #cooking-and-baking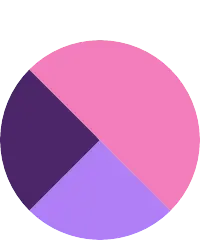 MJ M.
Nov 10, 2020 239 views
I currently am drafting designs and learning to sew. I also have been learning French on Duolingo for about a year. I have a huge love for Paris and want to live in such a beautiful city. #interior #fashion-design #fashion #studyabroad #Paris I want to be a teacher one day and I have always wondered how hard it is to grade papers? #Gradebook I want to teach something other than basic requirements. #education