Daniel Sauble
Badges
Following Tags
Active Topics
Active Locations Kezia K.
May 05, 2016 712 views
I am looking forward to doing Computer Science A-level next year and am really nervous about just how much maths is needed, I am also taking Maths A-level and am fairly adequate in the subject I just would like to know what to expect. #computer-science #coding... Daylan S.
Sep 23, 2019 104 views Kelly W.
Jun 02, 2020 269 views
I've been applying for volunteer and job positions for the summers and ALL of them require references and past employers. Although I have a strong list of teachers and a few past employers, my list is pretty short. (All my positions were long term, I have more quality than quantity) I feel bad...
18 votes
17 answers
Active Jul 26, 2020


Toronto, Ontario, Canada Isabelle B.
Jun 03, 2020 661 views
I have one more year left of high school and am currently looking into colleges and majors to decide where I will be applying to in the fall. As excited as I am for the future, I am very new to all of this and want to make the right decisions when it comes to paying for college, choosing the...
58 votes
54 answers
Active Jul 20, 2020


Sheffield, Massachusetts Tiana S.
Nov 05, 2020 60 views
I am an 9th grader and I'm still trying to learn more in school about what to know and do for... Cindy B.
Nov 13, 2020 114 views
11 votes
10 answers
Active Dec 22, 2020


London, England, United Kingdom Willian V.
Nov 18, 2020 226 views
I have recently started my computer science degree at WGU, and I was wondering what people, companies, and experts think about online education nowadays. How does is affect a candidate in a possible job interview in comparison to other candidates who have the same degree in a traditional...
15 votes
16 answers
Active Jan 18


San Mateo, California Nyla B.
Nov 18, 2020 202 views
I am a senior in high school and I am interested in the technology field. I have been thinking about getting a degree in computer science and I just want to see what I might be getting into. #givingiscaring.... William H.
Nov 20, 2020 71 views
Anyone else notice areas that need qualified people have either expensive tests to take, expensive books, complicated or just not really good for everyone to go for? Ex. Cyber security certification entry level test comptia about $100 to take the test if I recall correctly. But CISSP a few... Jersey S.
Nov 21, 2020 143 views Cassia T.
Nov 21, 2020 139 views
I'm pursuing a product management position and I'd like to get into the mindset of being a PM. I'm currently a software developer. I know that experience is best, so I am working on that, but in the meantime, I'd love to know some books that I might be able to take a look at. Thanks!...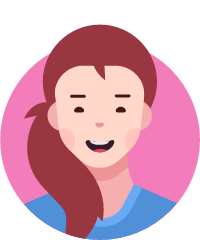 Kaley Q.
Nov 24, 2020 108 views
When I graduate high school I would really like to get a job as a science technician. Jobs are slim, but I'll work that out when I get there. My parents are both pretty passive, and don't really talk about work too much. How do I know when it's okay to talk to my boss about money related...
#work #college #career-goals #science #jobs #career #knowledge Megan M.
Nov 24, 2020 179 views Savannah L.
Nov 24, 2020 138 views
I myself can sit for maybe an hour or so and studying but that would only be for one subject. I find it hard to focus when I have a lot of work to do. #...
10 votes
10 answers
Active Dec 23, 2020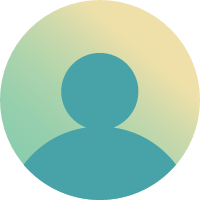 Natchitoches, Louisiana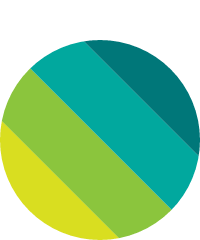 Shanelle R.
Nov 24, 2020 108 views