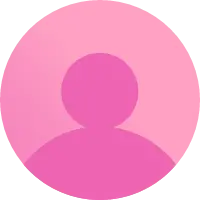 Sunitha V
Following Tags
Tags on answered questions
Active Locations I'm 20 years old, not in college, and during my time in quarantine from Coronavirus I realised I have an interest and maybe even a niche in fashion. I would love to be a fashion stylist or even a fashion blogger but have no idea where to start or where to get help on getting started! #fashion I also love music and sometimes i just wished that i'd put all my real life experiences into a song which the world can listen to and i believe that many people can relate and be courageous.I love #Photography and #Music.

Freetown, Western Area, Sierra Leone Kassy
Feb 14, 2020 854 views Marie
May 29, 2020 596 views
Ok so I am currently 16 and I have always loved music and had a secret dream become a singer but only to preform, not to become famous or anything. Anyways over the years my thoughts about music have been taken over by school but when I was 14 I discovered Broadway, and my passion is stronger... suki
Jun 13, 2020 637 views
Hi! I have learned English for about 10years but still can't manage myself to read a English book faster and effectively. Can someone tell me how you build up your vocabulary enough to read a book effectively. #books #english #language Marie
May 11, 2020 908 views
I always have trouble achieving something #time-management Marie
May 19, 2020 877 views
# #language #any #professional #time-management #college #help cole
Aug 22, 2016 902 views
I'm interested in working in the sports world, but still trying to figure out in what regard. The ideas of sports law and sports psychology appeal to me, but not sure how to put them to use? Sports agent is one career that comes to mind. #sports-management #sport Bruce
Feb 08, 2017 677 views
I am curious about potentially becoming a professional sports coach someday in the future. What are the qualifications I would need to get into the coaching career? #sports-management #coaching
Laurinburg, North Carolina Alik
Jan 28, 2020 353 views
i like doing stuff, i m like them person who don't like doing nothing . so i chose landscaping because they do a lot of working #technology #travel While in the states I was able to work out for free at my University's Gym. Unfortunately, there is no free gym where I am studying abroad. Should I dish out the money for a gym? Take up running? Pay for individual yoga classes? Thoughts?
#study-abroad #gym #health #college #travel #madrid #help I am currently a student at UW. I am interested in studying abroad (specifically Tsinghua University) during my junior year. Out of curiosity, what are your favorite aspects of studying abroad? How did it shape you and your career? Which part of the experience stood out to you?... I like helping people and learning new languages. I would love to travel the world for the beginning of my career. Although I would want to settle down after I travel the world for some years. #travel #cultures #career #foreign-languages Linda
May 11, 2016 41738 views
How long do pediatricians go to school? #pediatrician #medicine #hospital-and-health-care #college #career