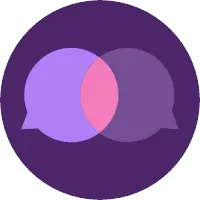 Krista Bistline

Badges
Following Tags
Tags on answered questions
Active Locations Nolan
Feb 24, 2021 354 views
I am in the 10th grade and still deciding what I want to do for a career when I am older. I either want to be involved with politics or in the business world. I am just wondering what the most popular majors are for someone with a goal of becoming involved in politics and government. #politics... I am a high-school senior who is looking to get my start in the business of politics. I am planning to go to college for political science and would like to become a political speech writer. Possibly even becoming a politician myself some day. How should I start paving my path? Kira
Jul 19, 2016 2620 views
I'm looking for a future in government and foreign affairs, following in my mother's footsteps, and I've always been curious of the effects of gender imbalances in government on women. #government #women #government-relations David
Sep 28, 2022 273 views
How much does it cost to go to college for 4 years (including tuition, living expenses, etc.)? Mira
Mar 18, 2021 325 views
I'm in middle school and taking a career class. After I took a survey, government was one of the suggested paths I got. I'm interested in learning more about how the career path of government works. #career #government I am a high school senior and my intended major in college is political science. I know that I want to be a political insider of some sort. I researched lobbying and I can't seem to find much information. How does one become a lobbyist? What do they do on a daily basis? Do they get to travel... #social-media #government #networking #college #internship #government #politics #high-school #career # #career-advice #connections #activities #diplomat #lobbyist #public-policy I am a Political Science major and would like to do policy-related work for a government agency. #government #political-science #college-major #career david
Apr 17, 2019 14810 views
#interviews #job-application #job-search like was it difficult finding a job? or overall what was the hardest part? and what advice do you recommend?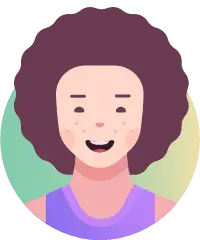 Jill
Dec 22, 2014 948 views
I am interested in politics and potentially in majoring in political science in college. I am curious as to what motivates politicians to deal with the sometimes taxing issues that they are faced with on a daily basis. #politics I Want To Work For The Government #government Ena
Mar 20, 2017 1997 views
Now i try to find internship #resume #job-application Not sure if every company has separate sections for uploading Resumes and Cover Letters, but I've ran into both situations and wasn't sure if you're supposed to attach the cover letter when there is only an "Upload Resume" section. #Coverletter #resume #application #job-application I'm a CareerVillage staff member and I'm posting this because we know that many young people are looking for the answer to this question. This is among the most popular questions searched by youth, and we're hoping you will take a moment to share your response to it. Thank you! #resume...