Tamara Smith, M.S., CPLC
Badges
Following Tags
Active Topics
Active Locations Calvin K.
May 07, 2016 976 views
It's possible to be consumed by both workload or by having way too much fun, which understandably affects the opposite. I don't want to lose out on things and activities outside of my school work, but I also don't want to be unproductive. What's a good strategy to make sure I'm productive and... Shelby G.
May 09, 2016 580 views
Im consudering psychology as a backup after a career in law. Woukd like to be a psychiatrist with doctorate degree if law path doesnt work out #psychiatry... charmae L.
May 12, 2016 617 views Jesse P.
May 12, 2016 744 views
I have grown an immense interest in this major as I have always been a very reserved and quiet person, sort of a people watcher from time to time and its something that I feel I would excel at. I have every intention of finishing with a doctorate and applying my knowledge to my career path and... Kaedyn C.
May 16, 2016 936 views Eve B.
May 24, 2016 481 views
I want to get a Masters degree, in Business Administration along with Fashion Merchandising. However, colleges only offer a Bachelor's degree in Fashion... Eugenia C.
May 24, 2016 584 views
I plan on becoming a medical doctor, and would like to know what classes should I take in my freshman college year. #college #doctor #graduate... Isabella Z.
May 27, 2016 735 views
I want to attain a doctorates degree in mathematics because I truly enjoy the topic and I just want to learn more about it. I want to know whether or not it is a good career choice. #mathematics... Bakkiyalakshmi R.
Jun 18, 2016 1059 views
Chennai, Tamil Nadu, India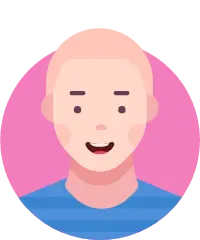 praveen S.
Jun 22, 2016 680 views
i don't know to make a robot... Tiffanie L.
Jul 13, 2016 942 views
I believe most people answering the questions on careervillage are mainly people who are willing to help students find their way as they grow older. As a person who is helping others such as us students on career village, are you satisfied with where you are now #college #career #jobs... Hollie C.
Jul 22, 2016 936 views
I am almost done with my bachelor degree in college, and I'm not sure if going to graduate school is right for me. For now, I would like to explore the work market for a while first. I would like to get some advice on how I should determine or assess myself in future if I wanted to go on to... Quinton Q.
Jul 24, 2016 825 views
So I'm pretty smart and have a GPA high enough to get me into a pretty solid college, but I'm worried about the cost and the student loans I would amass. So I was wondering how I would find a balance between both a good education and a good price, but not suffering in either, and in a...

David O.
Aug 02, 2016 1897 views
I'm a second year student majoring in English/Economics at Stanford University, and I'm interested in learning more about consulting/figuring out if its a good professional fit for me. #business #consulting #business-analysis...
South Pasadena, California John S.
Aug 03, 2016 590 views
So, if I moved to Seattle to find a job and live in a city that I want to live in, how would I do it?...