Amit Kapadia
Badges
Following Tags
Active Topics
Active Locations Kierstyn P.
Mar 06, 2018 211 views
I have so many friends who have already figured out what they're going to do with their life and their college reflects that. They want to go to schools with the best nursing department or with a strong accounting department etc. I know I want to go to college but I feel it's hard when I'm not... Sarah S.
Mar 06, 2018 212 views Kimberly M.
Mar 06, 2018 259 views
Most jobs today require experience and I want to start early on. I want to get an internship but I am just about to finish my first year in college and most internships prefer juniors and seniors. I am also going into business I'm not sure specifically what kind of business but I am interested... Gordon G.
Mar 07, 2018 172 views
I love Photography as a hobby. How best can I use it as a career choice?... Tatiana R.
Mar 07, 2018 253 views
How is the money you earn from scholarships organized. I applied for scholarships through multiple websites and paper applications so if I win any how would I even request to use it in college? Do colleges automatically take it out or would I have to contact the people I received the... Manning T.
Mar 08, 2018 290 views
I will need to help my parents supplement my college funds....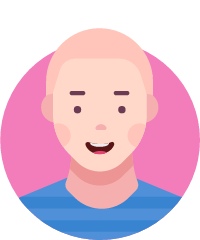 Alicia S.
Mar 20, 2018 503 views Rachel W.
Mar 20, 2018 193 views
I want to make sure I use discernment in who my closest circle of friends are while I am in college....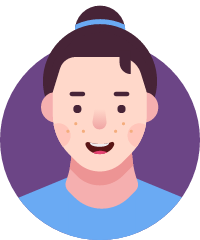 Maria L.
Mar 20, 2018 318 views
I've heard stories of people getting "full rides" to college and I want to know how? Does that mean they will get their education at no financial cost? And if so, how can all of us students do that? I want to get my degree as a Dietician and am looking for colleges that aren't ridiculously... Sidney M.
Mar 21, 2018 270 views
Where is a good place to find financial aid so that transferring to a 4 year school doesn't drowned me in debt?... alina G.
Mar 26, 2018 297 views
I'm a freshman in high-school and I do 4 sports! And I'm very academic. Knowing this and also that i'm interested in colleges, when should I start visiting colleges? #college #college-advice... Joy Z.
Mar 27, 2018 384 views Damyon S.
Apr 05, 2018 333 views
As expensive as college can be, the last thing I want to do is squander my time while I there.... Kayde C.
Apr 10, 2018 203 views
If I don't go into racing school, I plan on going to college for psycology because I've always been interested with how other people think and I think that if I could understand it more through college, it could help with my future racing career. #strategic-thinking... Katie Z.
Apr 14, 2018 276 views
What characteristics are beneficial to exemplify to employers that you have, and that are positive in the workplace. #interviews...