David George
Badges
Following Tags
Active Topics
Active Locations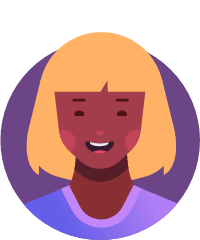 5 answers
Active Nov 27, 2018


Mesa, Arizona Requelinda C.
Mar 09, 2016
I have been interested in the medical field ever since I have been able to read & I am just curious about what path I should take. #doctor #nurse #paramedic...
2 answers
Active Jun 18, 2018


Charlotte, North Carolina I am about to be a sophomore in college and currently I'm loving everything I have learned about the career I want. I have not interned yet but I am just curious what someone would do if they finish all their schooling and then get to their career and don't like it. I want to know how they...
5 answers
Active Dec 06, 2018


Miami, Florida 3 answers
Active Jun 19, 2018


Lubbock, Texas I went into college thinking I was going to become an MD but I have recently been looking into becoming a DO (Doctor of Osteopathy). I know that the schooling is relatively the same but I am curious to know the distinctions between them other then the teachings of osteopathic medicine being...
#do #doctor #medicine #healthcare #md #hospital-and-health-care
1 answer
Active Jun 16, 2018

Wappingers Falls, New York 2 answers
Active Jun 17, 2018


Laurinburg, North Carolina I want to go to college even though I know I will have to go to emt school, paramedic school and fire academy....
2 answers
Active Jun 19, 2018


Justin, Texas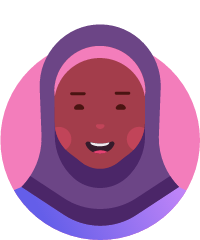 2 answers
Active Dec 02, 2018


Laurinburg, North Carolina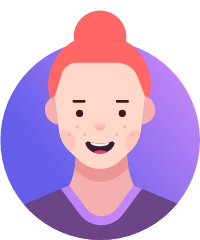 Im 11 and i wanted to get into paranormal investigation and my parents want me to go to collage so what collage can i go to?...
2 answers
Active Jun 19, 2018


Justin, Texas I want to become a paramedic...
3 answers
Active Jun 19, 2018


Queen Creek, Arizona I want to become an FBI Agent to investigate and solve the problems/crimes that are going on in the community. I know there are 2-4 year degrees for criminal justice and additional years to get into this career. I've heard things like you have to become a police officer and then be promoted... I really want to get into the BAU and I would take the extra mile to get into it. Ever since I started watching Criminal Minds. I wanted to get a job as a profiler. The only problem is that they take US citizens only. I am an Indian and I know that they don't portray the BAU as the way it is....
#sociology #swat #psychology-education #criminal-profiling #behavioral-health I love watching TV shows related to law enforcement, whether it's from the perspective of a criminal or law enforcer. I wanted to become an FBI Agent ever since my brother was murdered and for some reason it really interests me that they solve different kinds of cases all over the United...
#federal-agent #law-enforcement #law #fbi-agent #fbi #success
2 answers
Active Nov 27, 2018


Chicago, Illinois I know I will need a lot of schooling to achieve my career goal. But I'm not sure how long or what I do after graduation since I haven't looked that far ahead. I would like to know what steps I am going to have to do to reach my goal. #criminology #criminal-justice #law-enforcement...
8 answers
Active Feb 14


Port Orange, Florida 2 answers
Active Feb 04


Oxnard, California