Natasha Shirazi (She/her)
Badges
Following Tags
Active Topics
Active Locations Justin S.
Oct 26, 2015 861 views
I'm a middle school student and I want a job but can't find one that's right for me. What's a job if you work your butt off and not get enough money? if you could answer my questions that would be great thank... Jennica V.
Oct 29, 2015 610 views
I am thinking about becoming a counselor one day. As I am too young now, how can I practice and perfect learning the job. What are good tips that I can learn so that one day I can be very good.... keerthana B.
Apr 26, 2016 793 views famina F.
May 02, 2016 683 views swetha S.
May 03, 2016 676 views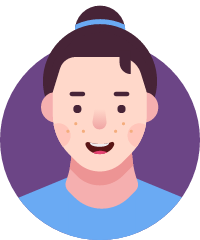 Sierra L.
May 18, 2016 334 views
I am confused about how often to contact someone from... Julie Y.
May 18, 2016 410 views
Do you feel that you are going to college simply because it was what you were told to do after high school? Do you feel like you truly want to get a good equation to pursue a certain career or are you just doing what your parents told you to do? Would a small break between high school and... Adamar L.
Oct 29, 2016 790 views
Im new to all of this "independence"...
11 votes
14 answers
Active Jul 15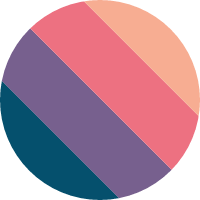 New York, New York Harnek S.
Jan 22, 2017 494 views
I am currently studying international business and want to find a job relating to this field. #management... Angelina P.
Feb 02, 2017 778 views Christopher N.
Jan 15, 2018 399 views
I am asking this because one day I can change someone's life in a positive or negative way. No one can tell what I will do in the future. But I also would want to ask this question so I can change my wrongs into rights. My life goal is to change and impact someone's life in a positive way so... Rachel R.
Jan 16, 2018 240 views
I'm having the hardest time trying to manage it all!... Benjamin K.
Jan 24, 2018 223 views
i want to be a macro economist or micro economist, however i do not want to be a college kid who cannot land a job. What will help ensure i get a job out of college? #macro-economics... Maeve K.
Jan 24, 2018 177 views
I am deeply concerned with the rising cost of secondary education in the United States. I would like to become politically active and make my voice heard, but I don't know where or how to began. Do you have any suggestions? #becomingpoliticallyactive... Julia B.
Jan 25, 2018 197 views
I am very committed to the close friends that I currently have, and I'm really scared about having to start all over with that. I don't know how to start conversations with new people or how to make sure I don't just lock myself away and not talk to anyone... tips?...