Jenn Wilcox Thomas
Badges
Following Tags
Active Topics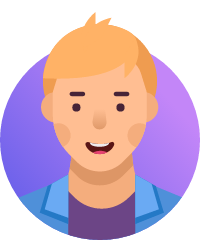 TerrellCodman3 .
Jan 10, 2012 2681 views
What Universities Are Good if I'm interested in finance? #finance... JessicaLynn .
Feb 13, 2012 1847 views
The college that I would like to go to has a tuition of about $27,000 per semester, The college really matters because it would help me with the career that I want to have when i get older. I have been looking for scholarships but they wont pay completely for my college unless i have perfect... AaliyaCodman1 .
Oct 03, 2012 1268 views
I really want to learn about the human brain and how it functions and about how it works. I like to understand people better, so I thought this would be the perfect thing to major in #college #career-paths... Prithvi A.
Mar 13, 2014 1667 views
I plan to major in Econ or Finance and hopefully work on Wall St. one day. Is it worth paying for additional education to get my MBA or is going straight into the work force a good choice? #business #finance #education #higher-education...
13 votes
10 answers
Active Jul 21, 2017


San Jose, California Adelle A.
Jan 04, 2015 643 views
I wanna be a pediatrician when i graduate highschool... Sarah K.
Feb 26, 2015 1501 views
I am a sophomore in high school and I am interested in starting a career in dentistry after high school and college. I would like to know the possible road of going to college, finding a place to work, and starting a career could go. Was finishing school difficult? Long? Was finding a place to...
#dentistry #dentist #dental-hygienist #dental #dental-school Student Voices by CV ..
Oct 15, 2015 1236 views Ahmed M.
Oct 19, 2015 725 views
because l am curious about becoming a Lawyer... Student Voices by CV ..
Oct 20, 2015 1018 views
This question was asked by a high school senior in Los Angeles, Ca who just received her ACT test scores. She's disappointed with how she performed but plans on retaking the exam. She's applying to several University of California schools this semester. #college #university #test-management... Harper H.
Oct 21, 2015 773 views
I am in the 6th grade and would like to become a vet when I am older. but before I need to know how many years of college I need in order to do that. Also I was wondering what degree I need. Thank you! #college #veterinarian #degree #veterinary-medicine #pet... Brayden R.
Oct 22, 2015 1112 views Joshlynn C.
Nov 02, 2015 855 views
I want to go into a good school to be a nurse I love helping kids and adults...