Blake R. Nelson, BSRT, (R)(T),ARRT
Badges
Following Tags
Active Topics
Active Locations Mallorie S.
May 06, 2016 875 views Mallorie S.
May 06, 2016 854 views Tina R.
May 13, 2016 860 views Bailey B.
May 17, 2016 474 views Shama E.
May 20, 2016 505 views
Hi, I'm a sophomore in high school, and I was wondering if any premed/ medical students/ physicians have any advice for a student in high school, that wants to become a doctor, that may help in my medical future. #medicine #career-path #doctorate-degree... Olivia D.
May 24, 2016 546 views
Hi! I'm Olivia. I just graduated from high school. I'm asking this because I really have no idea what I'm going to major in once I'm in college. I'm not saying that one film will magically put the answer in front of me, but I'm curious as to what will wait for me after college. Also, I know I...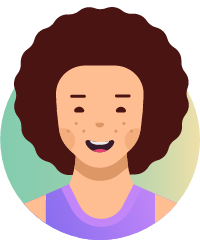 Corban Y.
May 27, 2016 600 views
I've been to seminars where people have told me to be what I wanted to be, because schools actually like diversity instead of "typical science majors". The only question that they've never answered was if it had given them an easier time understanding difficult concepts in the medical field. I...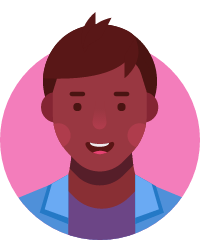 Oliver E.
Jul 19, 2016 565 views
I am a research postdoc fellow in life sciences. I was recently asked how to get accepted to medical school. This is not really in my field so I figured I should share this question. Hope the answers will be helpful to any student going through the selection process. #doctor #medicine... Mikayla M.
Feb 08, 2017 520 views Chrishaun T.
Sep 01, 2017 321 views
There is a community college in the city I live in and they have a nursing program that is good, but I want to get that college experience of meeting others and getting the right knowledge and right college experience from the RIGHT college for the career path of Nursing. #registerednurse... Salenna W.
Sep 01, 2017 275 views
As a doctor, there will be times where I will mess up a procedure or will not be able to save a patient; this will end with a life being lost. How do I get past my fear of being responsible for the deaths I may take part in and have them define me more than the lives I might save. #medicine... Brianna J.
Sep 01, 2017 275 views
I would like to become a psychiatrists, one who sees patients of all ages and does research. In order to achieve this should I get my medical degree then go back to school and get my PhD or will a medical degree suffice? And if I do need both how should I go about doing that? # psychiatry... Armani L.
Aug 13, 2018 246 views
Being young it is easy to say you want to be a doctor, but with little to no exposure it's hard to know if you're cut for it. How does one know that they should attend medical school if they are unsure before they get into college? #medschool #doctor... Grace A.
Aug 18, 2018 278 views
Im trying to figure out what kind of medical field I'd like to go into. I would like to know what all being a Radiologist entails. #scientist #technology #doctor...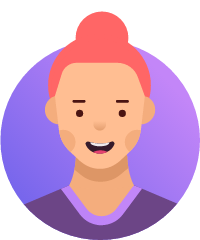 Sunshine M.
Mar 19, 2019 212 views
I'm currently a 9th grader in high school and I don't really know what I want to do after high school. I think I might be interested in business, medicine, law, or something related to sports. What can I do now to figure out what would be a good career path for me? #lawyer #law #sports...