Daniel Indish
Badges
Following Tags
Active Topics
Active Locations Amy C.
May 20, 2016 487 views
In the Fall of 2016, I will be studying in NYU Shanghai. I want to have a degree in computer science and am wondering what it's like to have a CS degree outside of the United States. What jobs are available that require a CS degree ? #computer-science... Matthew G.
Sep 06, 2019 60 views aniyah R.
Nov 08, 2019 71 views jaclim D.
Feb 10 127 views Rayann G.
Feb 11 100 views
I really want to become a successful business woman, but I need help on what to do when working in the business field. #entrepreneur... Eugenio S.
Mar 06 41 views
I am 21 years old and have been working on cars since I was 15Ilove Volkswagen and small 4 cyl turbocharged vehicles. I plan on taking an advanced automotive class but don't know what i really want to do with it. #automotive #turbo #cars #planes #trains... Ilicia G.
Mar 16 42 views
I am a 21 year-old female interested in becoming a classic car restorist. #automotive body #mechanic... Chelsie F.
Mar 18 127 views Matti O.
Mar 18 145 views A girl from Hong Kong that needs inspiration and encouragement...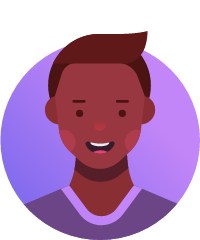 Manoach B.
Mar 24 67 views
I recently graduated college with a degree in Mechanical Engineering. I haven't bee able to land a job despite a good GPA and a good range of skills in CAD design and programming. I never got the chance to work an internship as I was taking summer classes. I have sent several applications and... Kelly R.
Mar 25 137 views