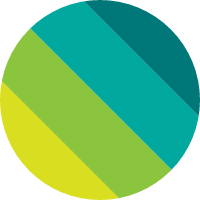 Fiona Meow
Badges
Following Tags
Active Topics Ligaya B.
Jul 14, 2016 699 views
It would be interesting to know how long (or soon) one should update their resume. #career #resume #cv...
12 votes
12 answers
Active Jul 24, 2020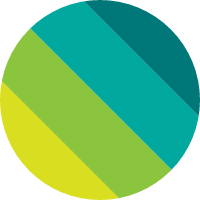 Katy, Texas

Abby L.
Jul 19, 2016 973 views
I understand that it often depends on where it is being distributed. However, I seem to have too much pertinent information to fit on a single page. In general, is it better to include diverse aspects of your being, or focalize around that field in which you are interested? #resume... Hollie C.
Aug 11, 2016 814 views
I am a fresh graduate and I don't have much interview experiences. I would like to know what are something that I should avoid saying/focused on, as well as what are some common pitfalls that I should be aware of in an interviews. Thanks! #interviews #interviewing-skills... Karen P.
Sep 02, 2016 664 views
I am planning on going to a few interviews for internships/jobs and I am required to wear 'business casual.' I have tried looking this up on Google, but there are multiple different options that make things too vague. Please list the types of clothing for both males and females, as this...
#interviews #business-casual #clothing #interview-clothing #business #student Hamid W.
Oct 18, 2016 764 views
I am a junior in high school. I am looking to apply to colleges next summer and just wanted to get a heads up to see what I was aiming for. #attorney... Abby G.
Oct 27, 2016 1204 views
12 votes
10 answers
Active Jun 11, 2020


Los Angeles, California Gabriela C.
Dec 10, 2016 617 views Gabriela C.
Dec 14, 2016 600 views
There are so many mixed reviews about including a cover letter , and i do not know if that is something I should include with my resume and if it is what is it ? #resume #cover-letters... Jackie G.
Jan 13, 2017 784 views Katelyn Y.
Jan 26, 2017 1287 views
Hi, I'm attempting to become an "officer" in a club at my college and they want to see a resume. My boyfriend is a part of this club and he told me that my resume needs to be one page, that jobs only want to see one page anyways. Is this true? The job application my father helped me make it...
#resumes #job-application #resume-writing #resume #evaluating-resumes
12 votes
11 answers
Active Dec 23, 2020


Sammamish, Washington James S.
Jan 27, 2017 709 views Jackie G.
Jan 30, 2017 650 views
I really don't have any publications (just some publication-hopeful projects), but most people are telling me that I should consider changing my resume to a C.V. What is the difference? From what I've read, it has a lot of room for publications, but that would be empty space for me. #college... Jackie G.
Feb 06, 2017 596 views
What sorts of qualities set one employee from another? What habits and attitudes make a good employee? #college #career #jobs... Ena W.
Mar 20, 2017 704 views
Now i try to find internship #resume... Ena W.
Apr 11, 2017 780 views
I am international second-year undergraduate student studying in business school. Now I apply some positions in a club or pre-internship program, they all need to pass interviews. Do you have some useful tips? #interview...