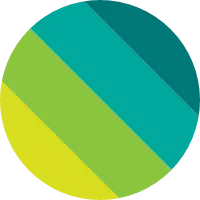 Fiona Meow
Following Tags
Tags on answered questions Naila
Aug 19, 2020 532 views
I love to keep myself occupied and learning. #career Hello! I am a 13 year old and I am interested in becoming a lawyer when I am older. I am not exactly sure what type of lawyer but maybe a criminal or immigration lawyer. I really want to be a lawyer, but I don't know any resources for myself (13 y/o). Does anyone know of any resources such as... I am a junior in high school and I want to know if there is anything that can help with improving my knowledge about being a lawyer ? #lawyer I am currently a graduating senior (Fall '17) at San Jose State looking for work in Los Angeles for post grad. Would it look bad if I put my current address on the job application and my resume? I heard employers don't take applications hundreds of miles away seriously. What should I do? #resume I really don't have any publications (just some publication-hopeful projects), but most people are telling me that I should consider changing my resume to a C.V. What is the difference? From what I've read, it has a lot of room for publications, but that would be empty space for me. #college... Jackie
Jan 13, 2017 1129 views
I am not a communications or advertising/marketing major. I am a STEM major. But, I heard that many jobs want skills in social media and online resources. I know how to use Facebook, LinkedIn, Tumblr, Google Drive/Docs, DropBox, and Mendeley. Can these be added to my resume? What other websites... Because currently on LinkedIn there are some interesting internship opportunities that have intrigued me and i want to know how i can make the most of the opportunity in the application process. #internships #resume #job-applications Emily
May 11, 2018 585 views
I'm a public relations student and I have no experience in the field of PR. How can I make my resume more attractive to hiring managers without the experience?
#publicrelations #resume #internships

Abby
Jul 19, 2016 1362 views
I understand that it often depends on where it is being distributed. However, I seem to have too much pertinent information to fit on a single page. In general, is it better to include diverse aspects of your being, or focalize around that field in which you are interested? #resume... Ligaya
Jul 14, 2016 1202 views
It would be interesting to know how long (or soon) one should update their resume. #career #resume #cv #job-application Edgar
Mar 14, 2018 691 views
I am preparing to hunt for Internships and want to catch the companies attention. I could use all the insight possible. #linkedin #resume #public-relations #cover-letters Tanya
Feb 12, 2018 645 views
I am bilingual but not incredibly strong at the writing or reading side of the language. I wanted to know if this would be putting me at a disadvantage and if I should take initiative to take a certification to prove my skills. #foreign-languages #careers #internships #evaluating-resumes...
Vancouver, British Columbia, Canada Tanya
Feb 12, 2018 573 views
I have started interning for marketing and law firms since at least 5 years ago when I was in middle school, but I'm not sure whether or not to put them on my resume, and if so, how it would contribute to my present day skills.
Are these generally to be avoided?
#resume #law
Vancouver, British Columbia, Canada Now that it's abnormal to walk into a business and ask if they are hiring, I'm sending out resumes all the time and I have no idea if they are even being reviewed. I heard a stat once that you should get one interview for every 100 resumes you send out. Is this true? It's so time consuming to... Avery
Jan 21, 2018 733 views
I know that employers like to see people with lots of experience and plenty to fill their resume, but what is something that they would look for that most people wouldn't think of?
#jobs #job-search #resume #resume-writing