Boise, Idaho im in high school but I want to drop out what should I do I'm wanting to go into the field of psychology, but I'm not sure which career would fit me best. Being a therapist or a psychiatrist peaked my interest the most. would you find it important to find something you like doing and do it for a job or just work for money because i dont know if its better to just work for money or work doing something i like doing? just wondering how should i go about starting the process of getting my GED to become a teacher? How do I start my career journey and how can I choose a major. I am wanting to go into zoology but, I cant choose which branch of zoology... how can I choose? At the moment I really want to go to UCLA I have no idea if I should go to college after I graduate high school. I have some college credits through dual enrollment, with one of them being an intro to engineering credit. I enjoy engineering and programming but I also love music and art. The biggest part of my decision right now is... Would it be possible for me to be a detective of some kind and still have an active family life? When should I get a job. I want to make money but don't have a license and I don't know where anyone's hiring a 14 year old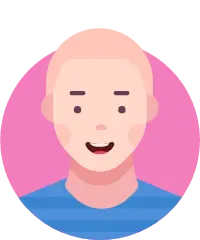 I have a small business currently but am struggling staying consistent. I love my business but find myself struggling managing sports, school, friends and family and my business. Any tips? Meridian highschool 15 10th grade favorite class intro to mechanics I'm a sophomore in high school. I want to create and online business for local people around me. I want the business to reflect positivity in my community. #business-management #entrepreneur #business-development Bryan
Jul 15, 2021 601 views
#computer-science #information-technology #computer-engineer #animal-health #veterinarian #veterinary i am 12 and really had my heart set on being a vet but i have other things i want to do now. ive planned everything out even colleges to be a vet.