Relampago, TX Kayla
14 hours ago 18 views
I would love to stay at home and become a baker and deliver cakes to people As a Sophomore, I have been really interested in many career paths since I was a freshmen, yet I am having a difficult time picking one that I can put my heart out for. Are there sources out there that can help me analyze these jobs in order to narrow down my choices?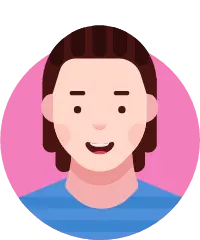 What do I want to look out for? I want to start looking for a major for the future even if I am barely entering my highschool years. I really like creating stuff but i also like math. I have also started to look into architecture and so far it looks like a good choice.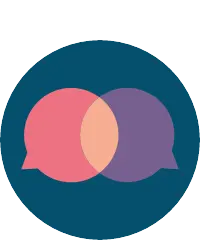 Moving out of my parents house is scary and I can get anxious about the unknown. There is A LOT of unknown. Should I take a gap year if so why or why not? I will graduate with two years college credit due to dual enrollment and I know that it will be difficult or tiring so by no means would I be behind because I'd be two years ahead I'm currently a junior, I've been following a business career pathway wince I was a freshman. On the side I've also been attending hospitality & tourism classes. For the past three years I've been following the steps and taking the necessary classes, to stay within the intended career pathway.... What is a a good way to expand my job search and find jobs that I may not have been aware are a thing in my field? I want to do all kinds of stuff in engineering and I've figured so far that design, technical drawings, anything related to Solidworks, 3D printing, and hands-on work always grabs my attention. Because of this, I want to narrow down my path (not necessarily too specific, but also not too vague)... I'm currently a senior in High School who is interested in pursuing a career in Video Production. I have a few questions that would greatly help me in understanding the industry and choosing my first steps wisely: 1. What major is best suited for getting a job on a Film/Television set? 2. How... I'm stuck at home trying to figure out what career to choose. I know my interests and talents, (listed in my profile) but I can't pick something because I haven't had the chance to be hands-on to know what it's really like to be in that career rather than just googling information about it.... I am a recent graduate with my bachelors in Psychology. I am currently working at a school for a non-profit organization but I just feel like my heart isn't truly in it. I do like psychology I find it very fascinating but I have a huge passion for the environment. To be specific I am always... I'm interested to become a radiologists.
#radiology #x-ray Paula
Sep 16, 2021 490 views
I am interested in the psychology field and to become a clinical psychologist . I've always wondered what my life will be after pursuing my future career job as a clinical psychologist.
#clinical-psychology #psychology #psychologist #psychiatry Jose
Apr 29, 2021 584 views
I am currently searching for a job. To get prepared for when I get my bachelors degree what should I do? #job-search #job #career