Career Questions tagged Collegelife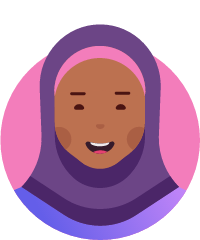 Kelsey E.
May 03 76 views
4 answers
Active May 10


Redwood City, California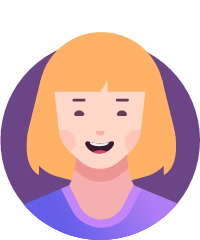 1 answer
Active Apr 29

Lakeland, Florida Nancy O.
Sep 20, 2018 254 views
4 answers
Active Jan 07


Houston, Texas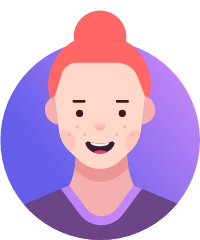 Elizabeth Z.
Sep 01, 2018 173 views
4 answers
Active Feb 11


Stevens, Pennsylvania Kaitlyn S.
Aug 30, 2018 199 views
I worry about getting involved in too many groups and not having enough time for my school work. I'm not sure how to balance it all....
4 answers
Active Feb 08


West Palm Beach, Florida Alexia H.
Aug 30, 2018 215 views
5 answers
Active Sep 05, 2018


Arkansas, Arkansas Justin A.
Aug 24, 2018 175 views
I know that you have to have great grades and be involved with everything, but isn't there a way to get to college with a bunch of scholarships or just with one full ride really easily? #collegelife...
2 answers
Active Aug 24, 2018


Spring, Texas Joanne L.
May 19, 2018 212 views
2 answers
Active Oct 09, 2018


Louisville, Kentucky Bibi R.
May 18, 2018 221 views
I'll be dorming during college and I am concerned about what I should do if my roommate is rude or doesn't respect my boundaries....
4 answers
Active Nov 28, 2018


New York, New York Xin Anthony T.
Apr 27, 2018 245 views
I will be a college freshman in the fall of 2018 and I think fraternity looks like a great way to broaden my social circle, but not sure if it is for me....
4 answers
Active Nov 28, 2018


Beaverton, Oregon Claudia G.
Mar 21, 2018 228 views
I have heard, from many different students, that college requires a lot of study time. I am worried that having my family around may cause distractions for me when it's time to concentrate. My parents are helpful when it comes to my study time but my smaller siblings can be noisy and...
5 answers
Active Nov 28, 2018


Phoenix, Arizona Joy Z.
Jan 25, 2018 387 views
4 answers
Active Nov 27, 2018


Oakland, California Jhovani G.
Jan 25, 2018 322 views
4 answers
Active Feb 15


Chicago, Illinois Benjamin K.
Jan 24, 2018 244 views
3 answers
Active Oct 06, 2018


Venice, Florida Bianca D.
Jan 23, 2018 248 views
As a college student, there is always something that gets in your way. It could be making bad decisions, making wrong decisions, or just messing up. Sometimes it gets hard to get pass the struggles when there are problems hitting you from left and right that are always there to test you....
3 answers
Active Jan 24, 2018


Hercules, California