Bob Barford
Badges
Following Tags
Active Topics
Active Locations Hey, I'm Quin, a 10th grader at Sumner Academy. I was just wondering if being a photographer would be a wise career path because its something I would really love to do for the rest of my life. Thanks. #career #photography #life... I'm in 10th grade and I like to take pictures(mostly landscape) and post them on social media to share it. I like to see pictures on social media where people take pictures of their outfit, or their sneakers, and there's a really nice background. I also want to know how much a photographer... my name is Christian. I like to take pictures but I'm getting used to taking good photos. i'm asking this questions because I need more experience... i am a Junior in high school and is looking for a job in photographer. I was looking and found under water photographer. What does it take to be a under water photographer? Does it pay well? Is it a fun job? Do you work with other people? Thanks #photography #photographer... I've always wanted to be a leader. I want to manage a large team of people in my career. I think I have what it takes to inspire a team to work hard but i'm also nervous about having this kind of responsibility. What would you say is the hardest thing about managing people and... Laurinburg, North Carolina I want to be a photographer... I am a student in the UK and I am an aspiring photographer, I also have interests in art and would like to venture into other careers of the art industry, such as illustration, graphic - design. However, I am unable to truly talk to photographers who are willing to take interns or have someone... Ben L.
Aug 12, 2016 1308 views
I would love to know how to get a job working on the field of a professional sports game (a NFL game perhaps?) as a photographer. I have a passion for sports and I especially love football. It would be a dream come true to photograph games. I am a junior in college at San Jose State. Any... I would like to work for National Geographic or any kind of photojournalism company, but I'm unsure of how to get into such a business or where to start. How much experience do I need to work for a company such as National Geographic? #photography #digital-photography...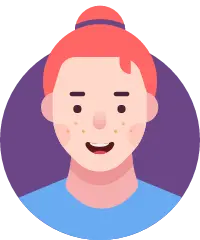 Hi! I am going to school for arts for Graphic Design and Photography so I would like to know some helpful hints to start off as a good photographer onto a great one. #art #graphic-design...