Thomas "TC" Moore, CUA
Following Tags
Tags on answered questions
Active Locations I'm working on a project about being an architect in San Diego and was wondering if all of the future designs of houses need to include fire-resistant strategies in order to be built?
Thank you so much for helping me with this question. #architectural-design #architecture #California #San-Diego Test score expectations??
#testing #act #sat #applications I want to go to my dream school but I currently I can't afford to go, so I need to get all the scholarships I can so I can achieve my goal. #scholarships #dreamcollege #application Karen
Oct 17, 2020 391 views
I am in high school and want to become a Graphic Designer. #graphic-designer #high-school #career Karen
Oct 17, 2020 359 views
I am in high school and want to become a Graphic Designer. #graphic-designer #high-school-students #art I am currently working on improving my writing skills, but having a challenge defining my niche, would love to hear your thoughts and ideas on how.
Thanks
#Writers #Authors #Career
Port Harcourt, Rivers, Nigeria Isabel
Apr 19, 2018 1248 views
I have committed to a college and its very expensive to pay and I need all the money I can get. How can I stand out to scholarship readers so that they want to choose me rather than anyone else? #scholarships #applications #essay #college #financial-aid My top career choices are the following. 1-Registered Nurse, 2- Physical Therapist, 3-Substance abuse counselor, or 4- HR management. However I do not know which one I will pursue yet. #psychology #healthcare #counselor #career #college #applications #career-path Laila
Sep 04, 2020 372 views
I'm a senior in high school and I don't know many people who'd like to have a animal profession. I would like to find the best school for my passion. What school would you consider and why? #veterinarian #tech Andy
Jun 19, 2020 507 views
#graphic-design #art #computer #graphics I am interested in statistics, applied math, and economics, but don't know people who had double-majored in these areas. Just wondering what your working experience is like before and after graduation. How is your day like and what is the best part of your job? Much thanks! #math #career...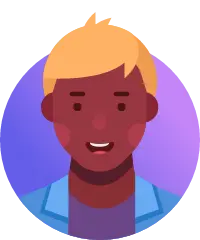 Kelly
Sep 28, 2020 3085 views
Hi, I am planning on taking Fintech for my masters. Do i need to have very good math or statistics skills? Also is the degree something that can help me get a job faster? Thank you. #career #math #fintech #finance #technology #masterdegree #degree #statistics