Andrea Rodgers
Badges
Following Tags
Active Topics
Active Locations TjacksonNFTEAM .
Feb 29, 2012 2630 views
i am a student at august martin high school i am in the business and law academy sponsored by NFTE.I would like to know what flavors and designs most people like . #entrepreneurship...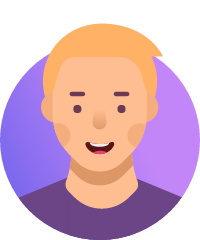 Linda L.
May 07, 2014 1157 views
I know this is not related to careers, but it does go hand in hand with careers. I'm afraid of the unknown, especially my future. i don't know if I'm going to be successful or not. Of course I wish be be successful in a profession that I favor, but what if all the hard work I've done gets me no... Wade-Noah B.
Apr 08, 2015 1330 views
I want to become a public relations manager but i'm not sure what that requires. #manager... Myles H.
Sep 03, 2015 1543 views
i wanna be in marketing...
14 votes
11 answers
Active Jul 21, 2017

Fort Worth, Texas Myles H.
Oct 21, 2015 838 views
I'm from Texas and I really don't want to.leave the state... Brandon K.
Jan 20, 2016 671 views Connor G.
Mar 27, 2016 573 views
I need help looking for colleges that have a good engineering area and can offer me scholarships #college... Sarah M.
Apr 26, 2016 1684 views
People say that figuring out what job you should do or even which industry you should work in is the hard part, but what about once you have? How do you choose what companies to apply at? What did you look for in a company? I am now at the stage where I'm looking for internships at tech...
32 votes
32 answers
Active Oct 05


Burlingame, California Anina H.
May 08, 2016 1419 views
Hi! My name is Anina and I'm a high school senior interning at Career Village. My teacher mentioned that his roommates are professional snapchatters, and they make more money than he does. It sounds like an awesome job- how do you get there? #social-media... Ellen R.
May 08, 2016 714 views
I am interested in one day opening my own firm or startup. I would like to be prepared and am not sure what i can do to get on that track. #business... Joel P.
May 09, 2016 577 views
Well, I've fallen behind in getting financial support for college and I've been excepted!! Yaaaay! Well, my family and I don't have deep pockets, so what's are your recommendations!... Alisha S.
May 10, 2016 1524 views Brittney G.
May 11, 2016 814 views
Yesterday, I won an award at my school for best Web Design projects, having the highest grade in the school, on each project this school year! I am about to graduate high school. I'm not sure exactly what major/minor to pursue and I am also wondering what kind of a career I will find. I am... Klea H.
May 14, 2016 762 views
Nothing excites me more than going into a field that allows me to be creative and do something new everyday. I really want to do everything I can possible to make sure that I will be successful in a marketing career. Any kind of feedback would mean so much!... Drew C.
May 14, 2016 508 views
My ideal job would be an owner of several franchise chains....