Andrea Rodgers
Badges
Following Tags
Tags on answered questions
Active Locations I am a college student planning on changing my major to Business but I have not decided which specific area to study. I am asking this question to see if working for a master's degree would be more beneficial for the student. #business #choosing-a-major Im majoring in international business and am worried about my future. #business #international-business Is living at home while attending college a good idea? Would it be more stressful with your parents and siblings around? #nursing-education Yesterday, I won an award at my school for best Web Design projects, having the highest grade in the school, on each project this school year! I am about to graduate high school. I'm not sure exactly what major/minor to pursue and I am also wondering what kind of a career I will find. I am... Alisha
May 10, 2016 2033 views
What skills do you need and do you need a degree for this kind of industry? #career #tech #social-media #youtube Sarah
Apr 26, 2016 2617 views
People say that figuring out what job you should do or even which industry you should work in is the hard part, but what about once you have? How do you choose what companies to apply at? What did you look for in a company? I am now at the stage where I'm looking for internships at tech... I start college in the Fall! My emotions consist of excitement, nervousness, a bit anxious, but mostly extremely enthusiastic! What would be the #1 tip for a freshman who wants to succeed throughout college, and feel prepared when launching off to leave? #college #studying-tips #freshman #new many people talk about how broke they are and how they live off of ramen noodles #students
Wilkes-Barre, Pennsylvania All through out my life in school math has come easy to me. This caused me to persue a math teaching degree, however the more I talk to different teachers the more they tell me to change my major. What should I do? If you think I should stay with my major then what are some of the positive... many of my friends who are already in college changed their major several times and I was just wondering if they will graduate on time #professors
Wilkes-Barre, Pennsylvania Klea
May 14, 2016 1027 views
Nothing excites me more than going into a field that allows me to be creative and do something new everyday. I really want to do everything I can possible to make sure that I will be successful in a marketing career. Any kind of feedback would mean so much! #marketing Joel
May 09, 2016 880 views
Well, I've fallen behind in getting financial support for college and I've been excepted!! Yaaaay! Well, my family and I don't have deep pockets, so what's are your recommendations! #community
Smithfield, North Carolina Myles
Sep 03, 2015 2131 views
i wanna be in marketing #web-marketing M
May 16, 2016 1038 views
I would like to increase my chances for financial success and enjoy what I do. I am told to do what I love, do really well and I will make money at it. There is nothing that I absolutely love yet other than watching NBA basketball, YouTube and I love travel, although I've only vacationed with...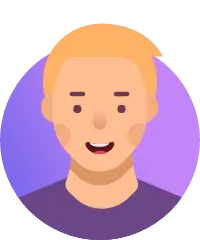 Linda
May 07, 2014 1500 views
I know this is not related to careers, but it does go hand in hand with careers. I'm afraid of the unknown, especially my future. i don't know if I'm going to be successful or not. Of course I wish be be successful in a profession that I favor, but what if all the hard work I've done gets me no...