Kris Harrison
Following Tags
Tags on answered questions
Active Locations I want to get into computer science and remember python. #computer-programming #computer-science #technology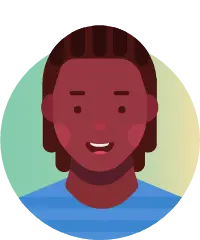 Hakim
Feb 26, 2021 825 views
17 year old junior applying to colleges this year #college #engineering #coding Jaden
Jun 22, 2021 470 views
I want to know the difference of a person who has the bachelors degree who's looking for a job compared to a person who has masters degree looking for a job. #job #degree #job-search #career Nancy
Sep 17, 2020 1438 views
I'm finally taking a scripting class, and I realize programming is not for me. it's funny how I was passionate to learn about it, now I realize that it is really hard. I really want to understand it, but using the required website for my class called "ZyBooks", It's not helping me... I like gaming and helping out others. If anyone needs help, I'll always be there, regardless of the outcome. #technology Chad
Jun 15, 2021 295 views
I'm in 10th grade and I'm trying to save up money before I go to college what would be the best job for me #job #job-search Ziah
Jun 17, 2021 1061 views
I am in 11th grade. I find websites and the creation of code interesting. #computer-science # #coding #technology #programming I'm pursuing a product management position and I'd like to get into the mindset of being a PM. I'm currently a software developer. I know that experience is best, so I am working on that, but in the meantime, I'd love to know some books that I might be able to take a look at. Thanks!... Reva
Jul 25, 2018 1438 views
#computer-science #product-manager #technology #management #knowledge Idris
Mar 20, 2019 618 views
Hey there, Please advise, which carrier path in your opinion, normally leads to the IT Product Manager role? And what is the further carrier path options available for IT Product Manager? What are the key competence required for Product Manager role? Thank you. #IT #ProductManager...
Dortmund, North Rhine-Westphalia, Germany I've always thought of becoming a strategy consultant, though I fear the opportunity has passed. Lately, I have come to know of product management and took on a course with Udacity and loved it. However, I am really not sure how to get into it from where I am at as there do not seem to be entry...