Chiranjib Mazumdar
Badges
Following Tags
Tags on answered questions
Active Locations #software #technology #software-engineer #computer-software
What does a typical work day looks like and what is recommended for me to prepare for this profession how imporve english skils #english I've looked into these 4 fields/jobs, read about and watched videos on them and even took a course or two on some (basic intro level courses). They all seem very interesting. Currently I'm working in the web development field and I like it but also want to try the others as well. I think this... i want to pursue my career in commerce.
but seeing lots of options i always get confused
i am good at studying and i want something like less investment and more returns in future.while advising please discuss pros and cons for what you suggest #career DD M.
Jul 19, 2021 271 views
Do MBAs from highly notable universities like Stanford , Harvard , etc . add to the salaries you get .
Also , can they help in better promotions alongside your hardwork? #business #college My major is IST and the classes I've taken are mostly web development/network architectures based. I've learned things like HTML, CSS, JS, C#, ASP.NET but nothing really design based. Would it still be possible to get a UI/UX designer based job even if I don't know things like how to use all... I love watching Kdramas and a bit of KPop Songs, so I would love to learn #korean Starting college as freshmen in September and chose to major In C.S What would be the best way to start my journey. I have no prior knowledge with coding or anything C.S related but very interested in learning, so many different things to learn I'm not sure where to start, I want to learn...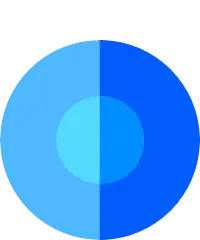 I try to motivate people in my life to see my friends and family succeed in life. I also try to make my friends happy, even if it makes me sad. #career #job I'm still not 100% sure if software engineering #computer-engineering #software is the career path I would stick with. #gaming #computer-games #computer-games I wanted to become a homicide detective. But I don't know about anything i.e about the procedures or what course we wanted to taken after the high school. Many said we should wanted to get a bachelor's degree in criminal justice major but some say there is no need and now there is a full...