Cody Jones
Badges
Following Tags
Active Topics
Active Locations Alleson L.
May 17, 2016 610 views
I plan the teach mathematics and would love great tech ideas that would assist my students in learning this subject matter! #teacher #professor... Shakuan F.
Jun 04, 2016 543 views
Many institutions that are cheaper yet offer the same, or better, education to students don't get as much recognition in the press. Can someone provide a list of colleges with great STEM and/or Math programs that are often "underrated?" #college #mathematics #colleges #stem #college-selection... Jessica B.
Oct 28, 2016 547 views Melanie F.
Oct 31, 2016 1607 views Georgia B.
Feb 01, 2017 571 views
If school does not offer computer science as a subject to study at A-Level, what are the best subjects to study in preparation for a computer science degree? #college #computer-science #university... Augusta I.
Feb 17, 2017 819 views Grayson R.
Feb 22, 2017 566 views
I've always wanted to design video games and I want a college that supports me and lets me have fun. We all need a college like that. I get bored in school easily. I need a college that gets me energetic. #technology #tech #video-game-design #youtube...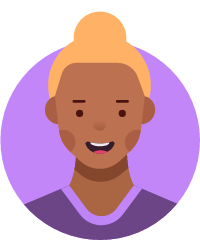 Scott R.
Mar 15, 2017 543 views
It is for a class project my teacher also made me do college classes and high school classes. #computer-software... Alex L.
Apr 17, 2017 753 views
19 votes
19 answers
Active Apr 06


Chapel Hill, North Carolina Jonathan L.
Apr 18, 2017 1131 views
Those that are looking to go into one of these fields should know the difference. I went to UIUC for an event called SAIL for computer science and wondered if computer engineering was the same. #computer-science... Wanita J.
Apr 18, 2017 847 views
This may seem silly, however, I have never had a scheduled telephone interview. Normally, I would commute to the destination. Does this concept apply to interviews that don't require you to travel or is the job suppose to contact you? #interviews... Franco C.
Apr 19, 2017 548 views
I'm studying computer science and I would like to know what it is like working in a big company like Google or Microsoft? How do you report to the team, it is a good environment? #computer-science #business... Leion E.
Apr 26, 2017 774 views Devetra C.
May 02, 2017 553 views
Just want to know when one should stop... Maddy W.
May 02, 2017 581 views