Veronica Allgaier
Badges
Following Tags
Active Topics
Active Locations 2 answers
Active Sep 22, 2018


Sriperumbudur, Tamil Nadu, India Jules Benjamin G.
May 15, 2016
I wish to major in engineering but am unsure about what subspecialty, for example, chemical, mechanical, etc. #professor #manager #or...
3 answers
Active Sep 05, 2018


New Rochelle, New York I'm currently a high school and will be starting college in June and I want to know about the difficulties I would come across while persuing my major. #studying-tips #sport #project...
2 answers
Active Sep 10, 2018


New York, New York Abdulwahab A.
Dec 17, 2016
Generally, if I have a project that am working on, how do I make it work and to be "alive"? (If that is the correct term for it) #business #career...
2 answers
Active Sep 05, 2018


Granada, Andalusia, Spain I recently completed and presented a project for a class in which my professor was over the moon about. After class, he suggested that next semester I could turn this project (it was a GIS campus project, in which I worked with Services and various other departments to complete) into an...
2 answers
Active Sep 05, 2018


Ashville, Ohio 2 answers
Active Sep 10, 2018


Pegram, Tennessee It's obvious that education is expensive. What are some things we can do to try and get negotiations considered for lower tuition?...
2 answers
Active Sep 06, 2018


Scotch Plains, New Jersey I have a few options that I'm considering at the moment, but I can't find anything that stands out about each college that might put one above the others. I was wondering if there was anything, other than such things as scholarships and financial aid that made you chose which college you...
4 answers
Active Sep 26, 2018

Pass Christian, Mississippi 3 answers
Active Sep 10, 2018


Smackover, Arkansas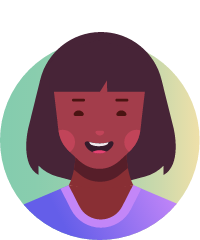 I have been a network engineer for 7 years (graduated 2 years ago). I would like to switch to software engineer. What would be the recommendation. #switchtosoftware Thank...
1 answer
Active Sep 05, 2018

Mason, Ohio 3 answers
Active Sep 06, 2018


Fayetteville, Pennsylvania