Candace Bellamy
Badges
Following Tags
Active Topics
Active Locations Tatiana G.
Jun 15, 2015 1151 views Kaviya K.
Apr 21, 2016 806 views
i am govt student in 12 th at biology group.i dont know how meny sections in medical field?.plz tell me something in medical field #doctor #medicine... Anina H.
May 04, 2016 769 views
Hi! My name is Anina and I'm a high school senior interning at Career Village. I have a few friends who are starting to finish college, and the pre-meds seem to be evenly split between those who are applying to medical school, and those who are taking a gap year before applications. What are...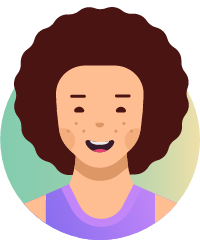 Madison O.
May 19, 2016 657 views
is I am bad at taking tests is the MCAT going to be a disaster, and what classes/ majors are best to do in undergrad? does where you attend school for undergrad matter? #medicine #pre-med #medical-school... Andrea B.
May 22, 2016 581 views Crystal G.
May 22, 2016 558 views corrah G.
May 24, 2016 460 views
I would like to use my undergraduate studies to branch out and grow in the field of humanities but I am interested in becoming a pediatric surgeon specializing in trauma. #medicine #hospital-and-health-care... SENNAM T.
May 28, 2016 597 views
I am asking this question because I am planning on becoming a medical doctor but I am not sure if I want to specialize or practice family medicine. #medicine... Mithun G.
Jun 03, 2016 598 views
Hello I'm Mithun a 10th grader from a school in Bangalore. I'm interested in perusing MBBS, want to know the best/top colleges for this course in India and in Bangalore. #doctor #medicine #doctorate-degree... Amy Z.
Jul 04, 2016 666 views Kristian L.
Aug 17, 2016 501 views
I'm currently in undergrad in my second year and am in the process of changing my major. I wanted to know if it really matters what I major in when it comes to applying for med school. Can me not taking pre-med put me at a disadvantage? #doctor #medicine... Mary J.
Aug 18, 2016 670 views
I plan to become an anesthesiologist but people have said that you don't get much interaction with patients (which I love). So I want to know what it is like being an anesthesiologist and whether I should change my career choice? #doctor #medicine #teacher... Amy Z.
Aug 20, 2016 586 views Destiny M.
Aug 21, 2016 619 views
I always feel like it's difficult for a physician to diagnose a patient, because, for me, I feel that there are many steps that must be taken to properly diagnose a patient and to give or recommend them for the proper treatment #doctor #medicine #nurse #pre-med #registered-nurses... Amy Z.
Aug 27, 2016 36130 views
Is this is a challenging path or would it leave me unprepared for the...