Colorado Springs, Colorado What should i start thinking about before i choose what i would like to do after high school? I know i want to go to college i just dont know where to start and what im interested in.
Colorado Springs, Colorado Colorado Springs, Colorado Is technical school better than college? If so, do you have to write an essay application? I've been looking into it but I wanna know from other people.
Colorado Springs, Colorado 9th grade, interested in understanding more about careers, law, sports, and military.
Colorado Springs, Colorado I am a sophomore in high school, I want to go to UCLA, I do think law would be a good choice for me due to the fact that I can be very persuasive and persistent. I live in a small place so I know stuff gets around fast since it's small but I don't think if I start it will be big enough to get around you know.
Colorado Springs, Colorado I'm really interested in the medical aspect of forensic pathology. Ideally, I'd like to work for the government to help victims gain justice. I've tried finding a way to interact with programming sites it just feels like I haven't found anything interact enough for my learning style and was just wondering if someone could point me in the right direction?
Colorado Springs, Colorado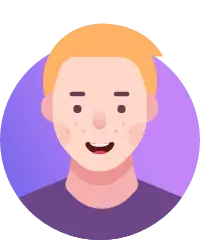 I'm a young student who wants to pursue a career in space science, specifically astrophysics. Stem is very important to me and I want to know what level of college education will allow me to be the most successful.
Colorado Springs, Colorado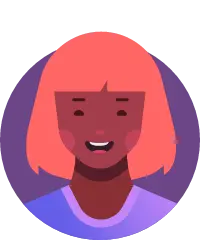 How can I become a firefighter
Yeah I really really want to be a firefighter but I have NO IDEA where to start. Pls help guys ill give u anaything in return.
Colorado Springs, Colorado I want to go to school for many things but they don't all mix enough to be done at the same school/ time. I want to study both a stem field and a law field but the practicality of doing both isn't that high. What's the best way to pick a field without waiting till last minute and changing when...
Colorado Springs, Colorado Just considering all the schooling, expenses, restrictions... What made you say 'this is it'? Or what is the best part of coming to work every day? Hi! I'm a freshman in High School and my goal is to be on Broadway someday. I have been in performing arts since I was 4, but I'm nowhere near an expert performer. I love to dance and want to get better at it so I can get cast in more shows. However, I hate tap dancing. I tried it this year and...
Colorado Springs, Colorado Hello!
I'm a Freshman (about to be a sophomore) in high school and love to write tv shows and movies. I really want to make my dream come true, but I don't know how to do it or where to start. Thanks!
Colorado Springs, Colorado Interested in mathematics degree
10th grader (going into 11th)
Wants to go to law school and become a public defense attorney
Colorado Springs, Colorado