Florence, South Carolina I plan on going to college for certifications and would like to know if it is worth going through the schooling rather then doing veterinary technician. Like is it moderately difficult to just search for a job, or does the difficulty come from getting the job itself. I just want to plan ahead and I feel like this is the question that does it.
Hartsville, South Carolina I struggle in school and want to better can this help? losah
Dec 15, 2022 317 views
What are ways to become a physical therapist ?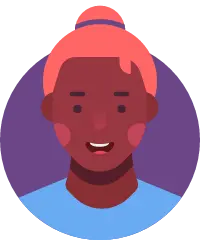 Zion
Sep 21, 2021 467 views
My favorite color is red n black.
My favorite food is pizza
N Im tryna be a animator someday #communication #art #animator #animation #design I wan to make sure my business lasts as long as it can without too many problems accruing during it's lifetime. #success I make clay figures as a hobby. I'm usually on my laptop daily. Interested in making my own website so I can make and sell my clay figures to those that are interested in having something to put on their shelves. #Creativity This is something that just crossed my mind. #person I would like to better my vocabulary and how I write my sentences. #help I would like to know the answer to this question because i enjoy singing and I #anyone would like to help others. Tylar
May 26, 2020 4142 views
I am 12 years old and I dream of living in NY when I'm older but the cost of living in the city can be very expensive. Doctors get paid a lot more than engineers, but being a doctor can be time consuming and stressful. So I just want to know which choice would be better. I want to know how long... Tylar
May 25, 2020 2186 views
#software #engineer #software-engineering #computer-software Tylar
May 24, 2020 427 views Tylar
May 22, 2020 568 views
I´m 12 and I´d like to be productive with my time. #money Tylar
May 21, 2020 451 views
How long do they work, and how´s the work place. Is it similar to a therapist´s job? #psychology #career #psychotherapy