Seoul, South Korea nikki
Jul 05, 2021 224 views
i know how to write and read korean ,and few basics
#learning Jinah
Jul 19, 2020 2676 views
I'm pursuing a major in Economics and want to enter the fashion industry some way in the future. Which major would you recommend?
#majors-and-minors #fashion #career #minor
Seongnam-si, Gyeonggi-do, South Korea Harry
Jun 08, 2020 6234 views
Even when I was young, I wasn't really confident in math nor even good at it. Where I am curious if I can still run towards my dream which is becoming a neurosurgeon even if I am bad at math. #math #medicine #college
Goyang-si, Gyeonggi-do, South Korea Harry
May 13, 2020 355 views
I would love to know, be introduced, or be given with any tips towards getting into a lab internship as a high school student specifically inside the pediatrics, behavior science, or Autism related lab research.
#internship #student #highschool #science #research
Goyang-si, Gyeonggi-do, South Korea Harry
Aug 20, 2019 331 views
Hello, I am currently a high school freshman. I have a strong passion for neuroscience, and I want to get a Ph.D. degree in neuroscience and then to apply for medical school as a licensed doctor, where I am an international student, so I will need also need to take graduate medical programs in...
Goyang-si, Gyeonggi-do, South Korea DAMI
May 07, 2019 341 views
#general studies #undeclared #general-studies #college #major #college-major #science #education DAMI
May 07, 2019 490 views I have Maths and French literature double degree. Learning some Python and can do it just for Pandas. Looking for an entry-level job but hard to figure out where to start because there is very few senior data scientist in the field. Almost every company want data people but they don't even know... I got train for data science for four months in an education institution and learned basic Python skills (e.i. how to use libraries such as Statsmodels or Scikit-learn) and some mathematical knowledge of statistics and probabilities. I think I need more knowledge and skill but confusing what...
Yongin-si, Gyeonggi-do, South Korea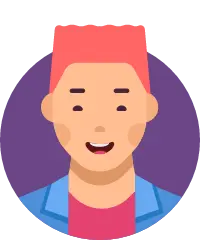 I know scholarships are a big option but sometimes that doesn't always work out. What about working part time or working in the summer? What're your suggestions? #scholarships #finance I'm interested in working within the law enforcement area and hopefully can land a job within a federal agency. What can I do now to help prepare myself and be a unique member of a team to better my chances? I'm going to college for criminal justice next year and am a US citizen.
#needhelp #law