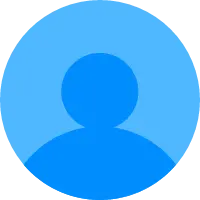 Padmapriya Vijayabhaskaran
Badges
Following Tags
Tags on answered questions
Active Locations I am a high school student and I consider myself a leader. I however, want to improve my leadership skills as I will be taking on bigger leadership positions in the next school year. I know that leaders are made through learning and teaching but also, could it be true that we may be born with... #career-choice #professional I want to become the best possible person I can become. #Greatness #personal-development #professional-development #teaching #career #personal-development Jenny
Apr 20, 2020 701 views
I am majoring in architecture for college and I know that there will be many presentations that I will be giving. I am naturally a shy person but I still know exactly what I'm doing. However, when I am presenting I start forgetting what I have to say. #architecture #college Nancy
Aug 24, 2018 391 views KAREN
Mar 21, 2020 621 views
#studying-tips #study #studying #college I have seen people struggle in different ways based on the task or project we take up. Does that mean we all struggle in the same way? #college
Vancouver, British Columbia, Canada Lucia
Apr 28, 2020 620 views
I have really big dreams and it's hard to think that they are possible, What is the best way to stay confident #college #college-advice #bigdreams #art #student
Great Barrington, Massachusetts Alaa
Apr 10, 2020 394 views Nancy
Apr 21, 2020 30777 views
I do not know how to Answer my strengths and weakness?
I guess I really don't know it. Since it's the reason why I don't get a callback.
How can I find my strengths and weakness? where do I start?
#interviews #career #career-counseling #job #job-application Salma
Apr 26, 2020 673 views
Often times, I'll be on my phone or computer doing schoolwork for so long that my eyes get blurry and my head hurts. So, that affects my speed and determination to get work done. I was wondering if you had any tips on how to relieve stress and refresh my brain. In addition to study tips, I'm...
Coopersburg, Pennsylvania Mirna
May 10, 2020 654 views
Faiyum, Faiyum Governorate, Egypt Ana
Jun 19, 2020 486 views
.......
#Career
#graphic-design