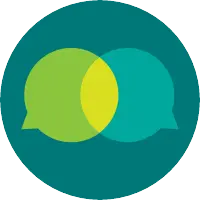 Raashid Ahmed
Following Tags
Tags on answered questions
Active Locations I would like to know which one is a good school to go to #game-development Sarah
Jan 03, 2018 486 views
I'm asking because I want to be a teacher #teacher #college #education I am looking into the recruitment process and want to know more about the things offered under this status. #scholar-athletes #sports #collegiate-athlete Hi! I am Saritha from ghs j b nagar bengaluru in India. What classes should I take in school to become an actor? #actor #theater #actors #career #career-counseling #education #college Allie
Apr 04, 2018 509 views
#medical-education #physician-assistant #doctor I am choosing between arts, commerce and science but am not sure what would help me join the army. #educator #general #army #college #career #government I am a mom of two little ones who also works full time until August. I am needing a program that I can do self-paced and is affordable. This will be a career change for me, but hopefully, it will allow me to be at home more while still being able to support my family. #medicine-billing... This is my ultimate career goal but I not sure of the best school path to follow. I want to have a professional certification so that it will be recognized by any potential employer. I want to fulfill this goal by going to a four year college. #computer-animation
Roanoke Rapids, North Carolina Jacob
Jan 16, 2018 406 views
I am interesting in following this career path, but have heard that it is tough to find a high paying job with this degree. Is it worth my time to strive towards getting a PH.D in this field? Or should I explore other options? #psychology #exercise-psychology #sports-psychology I was wondering what other things beside teaching maybe expected from a Philosophy Professor at a University. #philosophy #professor #higher-education #instructor #college I want to major in early childhood education and I was wondering what the most interesting thing to do is in this field? #college #major #majors #field #education I love the band activity as a whole, but I am also aware that being a music educator doesn't provide a stable financial ground for a family. I want to know if there is a career in teaching younger people how to tap into their musical abilities other than being a band director. #music... I'm an education major and I'm not sure what to do! #education I want to become an elementary teacher. What is the best way to get there? I know that there are 2 year and 4-year education degrees. I have a passion for teaching and I love to teach young people what they need to know while they are young and I want to prepare them for their success. What... I've heard that administrations and school boards choose the way you teach a specific topic and I was wondering if there was any room to be more creative with the kids. For example, there are different ways to teach math, but I heard that sometimes you are required to teach it a certain way....