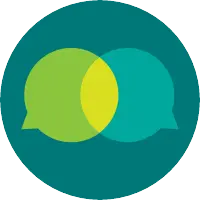 Raashid Ahmed
Badges
Following Tags
Active Topics
Active Locations Hello! I am a senior in college, looking through majors and career options for my near future. The thing that appeals to me most is a computer science major, as computers have been a large part of my life, and I find myself constantly thinking about them, especially now, as I am using a... I'd love to become a doctor and study science but don't know what the career path looks like. To achieve my ambition what are the skills required? While studying can I do to prepare beforehand? What books should I read in-order to achieve my ambition and which colleges should I apply to...
career educator doctor college hospital-and-health-care career-counseling Laurinburg, North Carolina Why do you need communication skills to get this job? I mean, don't you usually just do your part of the team? engineering science computer... I want to become an elementary teacher. What is the best way to get there? I know that there are 2 year and 4-year education degrees. I have a passion for teaching and I love to teach young people what they need to know while they are young and I want to prepare them for their success. What... I've heard that administrations and school boards choose the way you teach a specific topic and I was wondering if there was any room to be more creative with the kids. For example, there are different ways to teach math, but I heard that sometimes you are required to teach it a certain way.... I am now on winter break and want a job but can't drive. I am looking online for jobs that pay according to how much work I do so that I don't have to clock in at certain hours. I am an art student and would prefer to get a leg-in for my future art career but I won't be heartbroken if end up... I love young kids, and if I were an art teacher, I would get to see kids exploring art for the first time. If I as a high school teacher, however, I would get to see a student for from 0 to 100 in their progress as a growing artist. art-teacher educators...