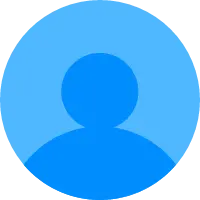 Gizem K.
Following Tags
Tags on answered questions
Active Locations #biochemistry #gradschool #PhD #undergraduateresearch #graduateschool #STEM As a newly minted graduate student, I was wondering whether colleges looking to hire post-graduates for teaching positions generally place extensive weight on teaching experience? Once I finish coursework in graduate school, is it advisable to teach classes while working on a dissertation or... I'm a third year undergraduate in a physics program getting my bachelor's degree. I'm primarily interested in graduate school, and I was wondering if there was any advice regarding how to prepare for applying?
#physics
#school
#grad-school Im mark taking a bachelor degree at capiz state University pilar satellite college
#socialwork I have been admitted to study management to more than one US university and they require financial proof from me to create a I-20 form for me.. #scholarship #sponsorship #womenscholarship #organizations #management
Port-au-Prince, Ouest Department, Haiti I am studying pharmacetical chemistry at the university of zimbabwe , first year student. #student #college
Kwekwe, Midlands Province, Zimbabwe Noe
Nov 06, 2020 300 views
Harvard seems like a very hard school to get into.So what are my chances of getting into that very prestigious college. #school Cory
Oct 30, 2020 353 views
Where are good colleges. #gpa #school I'm a high school senior and I'm thinking of majoring in microbiology with a minor of statistics; would these be good choices if I want to eventually join the epidemiology field?
#majors #university #epidemiology #biology kiley
Oct 19, 2020 293 views
I want to get my Ph.D. #phd #psychologist in psychology Maiya
Oct 21, 2020 764 views
I'm a Senior in High School and I want to be able to get my dream job to help as many people has I can. #scientist #medical I am in the process of requesting my professors for a letter of recommendation for the Clinical Psychology Ph.D. programs I am applying to. I am curious if professors send the same letter to all graduate programs you are requesting them to send a letter to. #student #graduate #professor... I'm leaning towards going into the STEM field and researching DNA. Maybe even research with psychology, nothing is concrete right now but I'm really interested in researching. But I also want to travel around the world while researching so my question is how can incorporate the two? I...