Career Questions tagged Scheduling Aubrey A.
Aug 22, 2018 203 views
Hello, I am an upcoming freshmen and I am making my schedule. There is a Honor's Organic Chemistry course that is only offered the first term at my school and I would benefit from taking it. I am already signed up to take a biology course for my first term, would it be wise to double up on... Anna H.
Jul 12, 2018 257 views
I know that medical schools typically require you to have one year of biology, chemistry, organic chemistry, and physics. Would Anatomy & physiology, biochemistry, or microbiology cover the biology part? (I'm taking all of them) Also, if I end up not taking a lab for half of semester in... Hong An T.
May 16, 2018 267 views
How much freedom/flexibility are you given when picking classes? How do you decide what classes to take? #scheduling #picking-classes... Victoriahna V.
Jan 16, 2018 323 views Justice T.
Jan 16, 2018 415 views Maria T.
Mar 09, 2017 832 views Maria T.
Mar 07, 2017 472 views Rawaf A.
Jan 19, 2017 712 views Jackie G.
Jan 12, 2017 562 views Alexandra C.
Oct 07, 2016 5198 views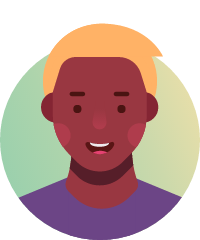 Sabrina S.
May 26, 2016 412 views
I'm registering for classes soon and I want to plan a scheduled that will be the least stressful for me wile I adjust to my new surroundings. #college #classes... Student Voices by CV ..
Oct 21, 2015 1123 views
This question was asked by Sofia from Baltimore. She's a senior in high school, and she's hoping to learn strategies to prepare for the rigorous course load of college next fall. #time-management #scheduling #multi-tasking...
4+ million learners use CareerVillage to get career advice.
About us