Career Questions tagged Scheduling Rob
Feb 28, 2020 599 views
As a school counselor do you create the master schedule? #counselor #scheduling #teaching #teacher #school #counseling
North Kingstown, Rhode Island Hello, I am an upcoming freshmen and I am making my schedule. There is a Honor's Organic Chemistry course that is only offered the first term at my school and I would benefit from taking it. I am already signed up to take a biology course for my first term, would it be wise to double up on... Anna
Jul 12, 2018 462 views
I know that medical schools typically require you to have one year of biology, chemistry, organic chemistry, and physics. Would Anatomy & physiology, biochemistry, or microbiology cover the biology part? (I'm taking all of them) Also, if I end up not taking a lab for half of semester in... How much freedom/flexibility are you given when picking classes? How do you decide what classes to take? #scheduling #picking-classes #college I will be in college in a few years, and i don't want to pay for classes I don't need. #academic-advising #college-major #scheduling #college My life tends to be busy and hectic. I need to know how to set up my schedule to work around that insanity. #scheduling #college #time-management #work-life-balance Maria
Mar 09, 2017 1102 views
I am a chemistry major with a very heavy course load, but I would like an opportunity to give back in some way that is feasible for me to do. #chemistry #volunteering #stem #time-management #women-in-stem #scheduling #chem Maria
Mar 07, 2017 676 views
I am a chemistry major, and I am working on my schedule for the upcoming summer and fall semesters. I am seeking advice about gen ed classes that will help me in the future. #science #career-counseling #chemistry #scheduling #scientists #chem #chemistry-major #chem-major Rawaf
Jan 19, 2017 948 views
Freshmen nowadays get confused on how to manage their work life and studying and having fun. Any advice to help them to be more organize? #college #management #time-management #freshmen #scheduling #study #first-year #time I taking 19 credits of classes this term, all of which have an astronomical amount of reading homework. Every time I go through my assignments, I've realized that I may not be reading effectively. I tried skimming and underlining, but by upon finishing the text, I realize I didn't quite grasp... I am currently a freshman psychology major and I'm about to add a neuroscience double major because I think it might help me get into a better grad school. The problem is that I'm afraid that this double major might take time away that I could be using for internships/research, etc. It's...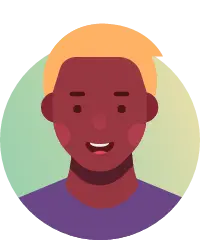 I'm registering for classes soon and I want to plan a scheduled that will be the least stressful for me wile I adjust to my new surroundings. #college #classes #scheduling This question was asked by Sofia from Baltimore. She's a senior in high school, and she's hoping to learn strategies to prepare for the rigorous course load of college next fall. #time-management #scheduling #multi-tasking #task-management
5+ million learners use CareerVillage to get career advice.
About us