Will Kuenstner
Badges
Following Tags
Tags on answered questions
Active Locations Arial
Aug 23, 2018 474 views
School hasn't started for me yet so I'm currently an upcoming senior and I know I want to go to medical school, does it make sense to start studying this early? I've been studying some of the topics that the MCAT covers so should I even attempt to study from actual resources like practice... I just finished my first year as an undergraduate student. I'm majoring in biochemistry and minoring in psychology. I know these two fields are very helpful for the MCAT. (I am very interested in those fields as well, so it was not the only reason I chose them.) When did you begin studying for... #mcat school #premed #medicine #doctor #healthcare #hospital-and-healthcare #med-school #testing As a nursing student can I take both NCLEX and MCAT?. Or can I take NCLEX and change in the future to be a medical doctor and take the MCAT exams?. Please explain in details #nursing #medicine Dev
Jul 17, 2020 212 views
I plan on going to med school and receiving an MD as well as an MBA along the way as I will be graduating as an undergrad with a major in biology and minor in business.
#JULY20 I am a senior in high school who is interested in pursuing a career in medicine, so I would like to know what I should do to prepare for it.
#JULY20 Hibba
Aug 18, 2018 569 views
Hi! I'm a 7th grader from Pikeville High School in Pikeville, KY.. I am presently participating in a S.T.E.M. Camp through the Verizon Innovations in Learning. We are discussing Career Choices. I would love to be a neurosurgeon, but I am not too sure about colleges for neurosurgery.... I'm a sophomore in high school and I've always loved studying biology and anything that had to do with science. I joined clubs at school like Young Leaders in Healthcare and Rady's Children Hospital Club. I'm planning on taking AP Bio, AP Chem, and AP physics, but I want to do more. Are there...
Rancho Santa Fe, California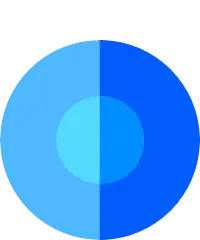 Hi, I'm Marilin, I'm a biology student at camden county college. I plan on getting my associates in biology at camden county college and then transfer to Rowan University for a bachelor's in biology and hopefully be able to minor in environmental science. I hope to become a wildlife biologist... I am currently in an undergraduate degree program, and want to know if anyone has any ideas on what I can do to help boost my med school app when I apply to med school. #college #undergraduate #school #medical-school #pre-med #medicine #JULY20 I am a honors/straight A student, and I do well in high stress environments and do well in science classes. Also I want to do surgery for reference, so I'm thinking a ba/md program would help save time.
#pre-med #college #doctor
Wilkes-Barre, Pennsylvania Iqra
Apr 18, 2020 3252 views
Why didn't you do it and is it something you would recommend others do? #college-advice #college #highschool #highschool-advice #JULY20 i want to become a doctor. senior in high school. #doctor #surgeon