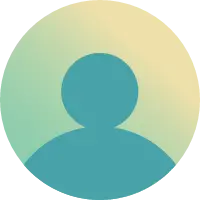 Krishna Chaitanya Tumuluru
Badges
Tags on answered questions I'm looking to find my own role model #career #professional hi! i am from ghs jb nagar bengaluru Haider
Mar 22, 2015 1146 views
I am interested in becoming a doctor but can anyone please tell me what kind of doctor i should become and which medical field should i go in? #doctor #science #biology #medicare #medicaid Sophomore at Worcester State Univeristy. Majors: Business Administration and Visual Art. Eventual Masters Degree for Health Care Industry. Employment: Intern at UMass Medical Center: Diabetes Center of Excellence. I am asking this question because I do realize that a career in health care is a... I'm an advertising major, looking to expand into high tech.
I would like to know what it takes to be a data analyst in the silicon valley. #databases #big-data I like to think... In order to become the best, you have to learn about the rest any useful knowledge a person has to offer. So while having this time to use wisely. Any suggestions?
#pharmacytechs #readers #teachers #health #hospital-and-health-care #healthcare When I have to much things going on at one time, I can't balance everything out. I'm focused on one thing and forgetting about the other. #life #advice I am an incoming freshman (Undeclared) with interests in Civil Engineering, Environmental Policy, Biostatistics, Data Science, Sociology, Public Health, Entrepreneurship, Product Design, Network Administration, and Financial Analyst & Planning. I am exploring different career possibilities... Omar
Nov 08, 2019 561 views
#data scientist #it #technology for my life #teaching #english #language
Chennai, Tamil Nadu, India Does college prepare you tot take care of yourself in the 'real world'? Are the skills I learn here pertinent to life after and if not what resources can I pursue to help me in life? #college-advice #college #graduation #young-adults #life-skills #life-transitions