David Broer-LeRoux
Badges
Following Tags
Active Topics
Active Locations Sahira S.
Feb 16, 2015 3190 views
I'm open to suggestions about professional careers relating to arts and environment sustainability. All I can think of is architecture, but I wouldn't want to limit myself just towards that field. Plus, I'm currently in Malaysia, so it would be better if the jobs are available here. #art... Quintarian H.
Mar 02, 2015 1499 views
Hey, I'm Quin, a 10th grader at Sumner Academy. I was just wondering if being a photographer would be a wise career path because its something I would really love to do for the rest of my life. Thanks. #career #photography #life... Olivia D.
Oct 29, 2015 1959 views
15 votes
13 answers
Active Aug 21, 2018


Haslet, Texas Imani I.
Mar 02, 2016 1102 views
Hello, I am high school senior that has recently been accepted to Brandeis early decision. I have a love for the arts both performing and visually, having done dance, poetry and photography. I also have developed an interest in sociology, of understanding how people act towards their community... Angel C.
Mar 09, 2016 6004 views Ziquilla G.
May 04, 2016 783 views Green Teen K.
May 05, 2016 867 views Kamryn M.
May 13, 2016 673 views
I would like to know what classes to take to better my college experience and give me the best opportunities and skills to be a successful film director. #business #art #film #travel #classes... Valerie T.
May 17, 2016 672 views
I know creative people tend to struggle with procrastination, so what habits should I practice so that I can get as much on paper as possible throughout my career? #writing #creative... Sylvia H.
May 17, 2016 677 views
I'm trying to go to NHIA this fall for a superior education in the Arts, but there's a good chance I won't be able to make it for financial reasons. I'm already accepted, and they've already given me a large scholarship, but it's just not quite enough yet. I don't think you can learn as much... Becca H.
May 17, 2016 697 views Dimarco A.
May 18, 2016 468 views
When applying for colleges, my counselor insisted that I look for schools that have specific scholastic programs that focused solely on my major. I was wondering if going to a private school would be better than attending a regular 4-year university if they both had programs for my major. #art...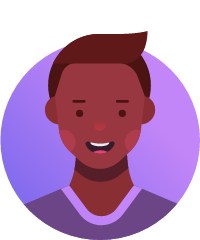 Emma D.
May 21, 2016 539 views
I want to be a glassblower when I grow up but can it really be all fun and easy? Is it hard selling your art? What are the best and worst things about being a professional artist? #career #art #career-choice #career-path... Calvin K.
May 21, 2016 794 views
I enjoy creating ideas for films but I've always been more of a behind-the-scenes type of person so I have no idea how to get these ideas to the public. Should I continue to hammer out drafts and work on short films (posting it on social media) in order to get noticed? #film #film-production... Sara G.
May 22, 2016 746 views
I am very interested in visual art like painting, drawing, and photography. I am not sure I could get a good paying job though. #art #photography #arts #art-college...